Taps Coogan – June 10th, 2022
Enjoy The Sounding Line? Click here to subscribe for free.
The following chart, from Chartr via Lance Roberts, shows the magnitude of the inventory pileup at big-box stores Walmart and Target.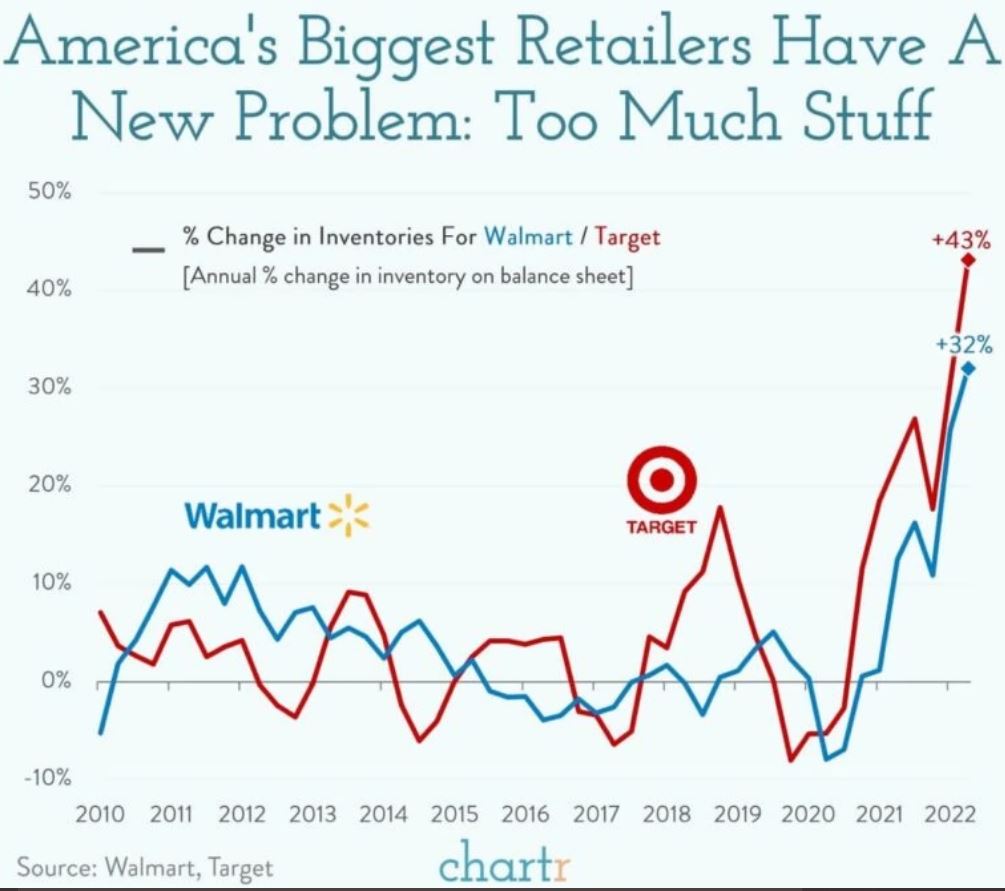 While there are still rolling shortages of various goods, supply chains are finally starting to 'normalize.' At the same time, 'real' consumer spending is dropping as inflation eats up wages and savings.
Those forces have US container imports plunging, as the following chart of container import volumes highlights, via Freightwaves. U.S. containerized imports from all countries of origin have dropped a whopping 36% in the last few weeks.

A cool-off in goods demand and a drop in transportation congestion is an essential part of brining inflation down.
However, with inflation as high as it is, and with energy prices still rising and the rent component of CPI bound to keep rising for the foreseeable future thanks to its lagging nature, the Fed is still obligated to keep tightening into what increasingly looks like a recession.
Therein lies the problem. The longer the economy grinds through these problems without buckling, the longer the Fed will tighten and the longer the bear market will last. The alternative is that the economy buckles sooner, not exactly a great alternative. After decades of unnecessarily accommodative policy and can-kicking, it shouldn't come as much of a surprise that markets and the economy now find themselves in a lose-lose.
Would you like to be notified when we publish a new article on The Sounding Line? Click here to subscribe for free.