Taps Coogan – September 19th, 2020
Enjoy The Sounding Line? Click here to subscribe.
According to data recently released by the US Census Bureau, inflation adjusted income for the median US household rose by $4,379 (6%) to a record high $68,703 in 2019. The increase was the largest in a single year since the data started to be collected in 1984, by far.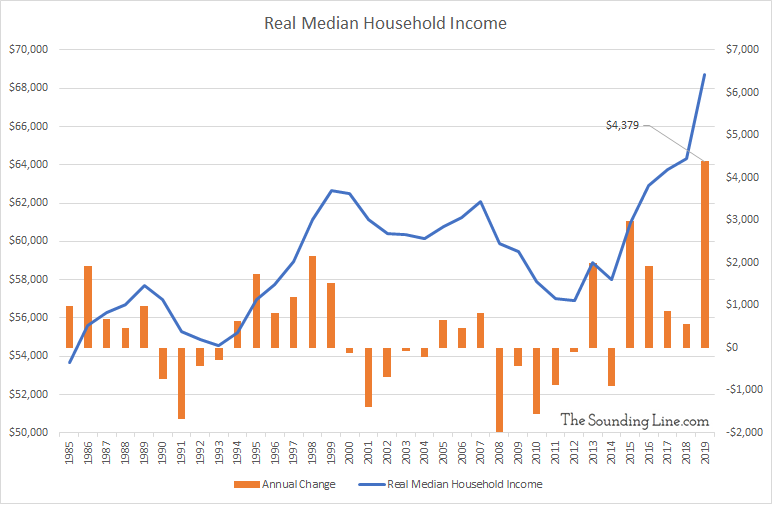 Because this metric accounts for inflation (at least the official number), looks at overall household income, and looks at median as opposed to average income, it is probably the best single measure of changes in incomes in the US. Unfortunately, it takes the Census Bureau nearly a year to publish it.
Regardless of everything that has happened to the economy since March, 2019 truly was one of the best years in recent history for wage and job gains. Let's hope we can get back to similar growth as soon as possible.
Would you like to be notified when we publish a new article on The Sounding Line? Click here to subscribe for free.