Taps Coogan – February 24th, 2022
Enjoy The Sounding Line? Click here to subscribe for free.
The average 30-Year fixed mortgage has risen from a near record low of just 2.81% last February to 3.92% as of the latest data from February 14th. While 3.92% is still low on a historic basis, the 1.11% increase represents the largest year-over-year increase in mortgage rates since early 2014. As a percent increase, the jump from 2.81% to 3.92%, a 39.5% increase in the cost of a mortgage in one year, is the biggest increase since 1981.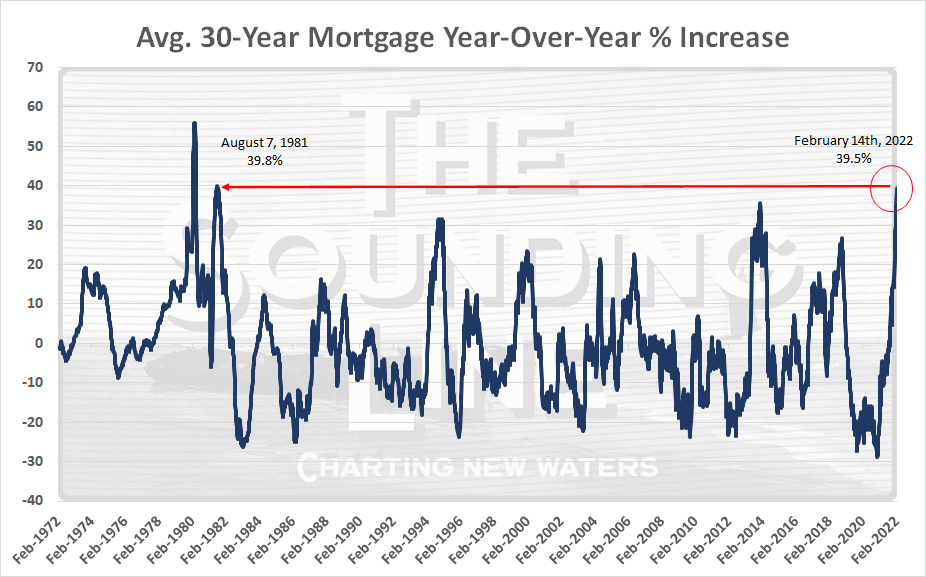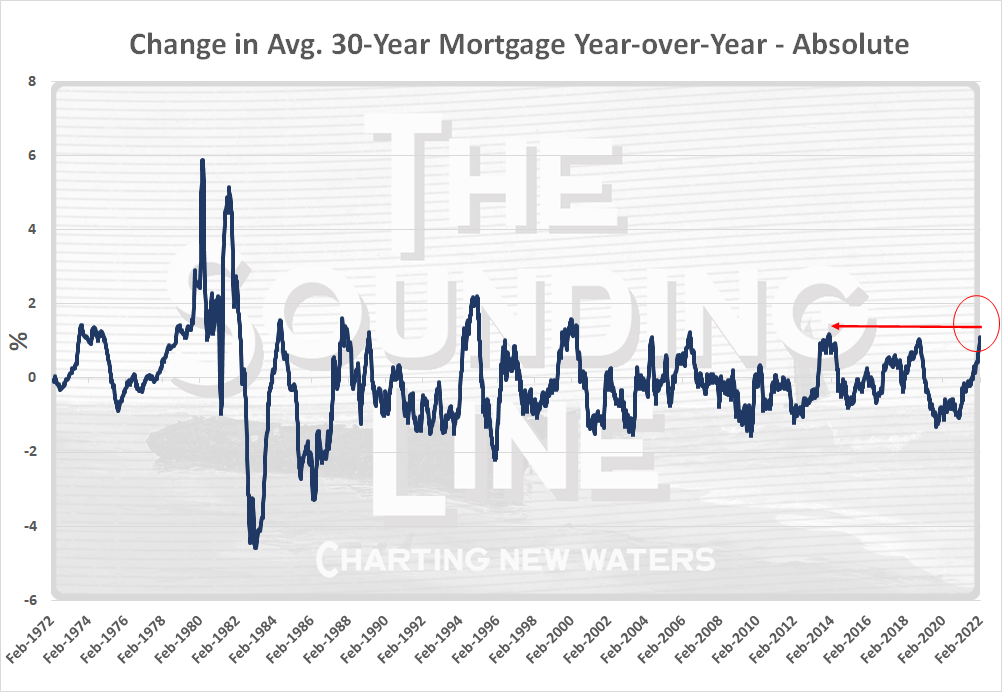 There have only been nine months since at least 1972 when the cost of a 30-year mortgage went up faster year-over-year than today, all of them were in 1980 and 1981 when inflation was double digits.
Given that the last time inflation was this high, (1981) the average 30-year fixed mortgage rate was about 18%, and given that housing inventories are the tightest on record – with less than two months supply, expect this dynamic to get worse before it gets better.
Would you like to be notified when we publish a new article on The Sounding Line? Click here to subscribe for free.