Taps Coogan – February 8th, 2023
Enjoy The Sounding Line? Click here to subscribe for free.
The following chart, from Bloomberg via Nick Reece, shows the dramatic increase in the percent of banks that are tightening lending standards (grey) and its relationship with the 'charge off' rate, which is when a bank writes down a loan as a loss due to delinquency.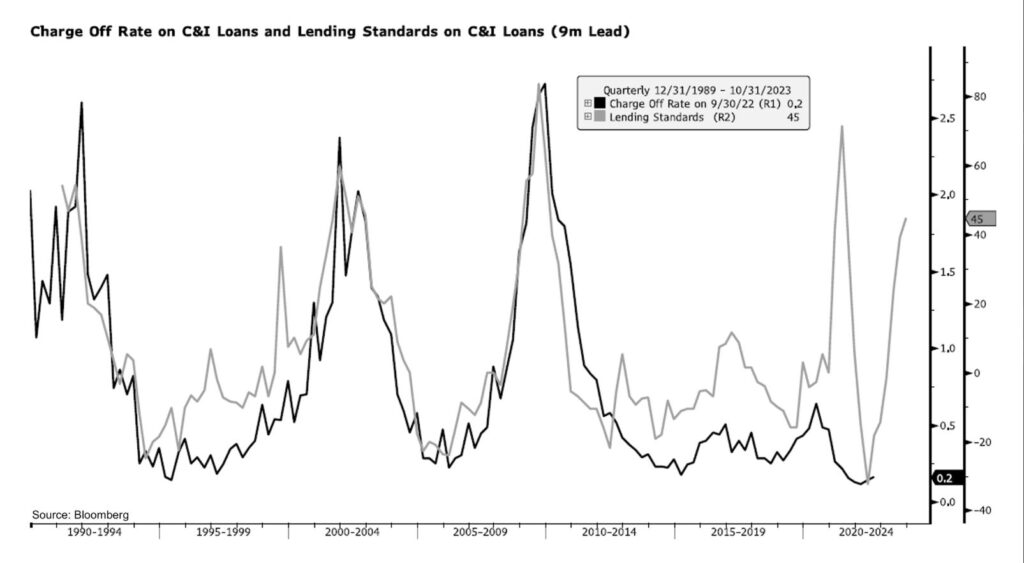 The punchline is that the number of banks that are tightening lending standards has reached a level typically only seen during recessions. That has usually corresponded to large increases in default rates about nine months later. The only real exception to this pattern was during Covid when trillions of dollars of debt forbearance and free-money giveaways suppressed the normal trend.
For those that think the Fed slowing from double rate hikes every meeting to single rate hikes has somehow nullified the economic problems we're facing, consult the chart above.