Taps Coogan – June 19th, 2021
Enjoy The Sounding Line? Click here to subscribe.
During a normal recession real junk bond yields tend to spike higher as an increasing number of junk rated companies get downgraded or go bankrupt. That is part of the healthy process of cleaning out bad companies and capital misallocation.
During our new Bizarro World recession, real junk bond yields plunge to record negative lows on the back of a free-money-for-all extravaganza, as the following chart from Not Jim Cramer highlights.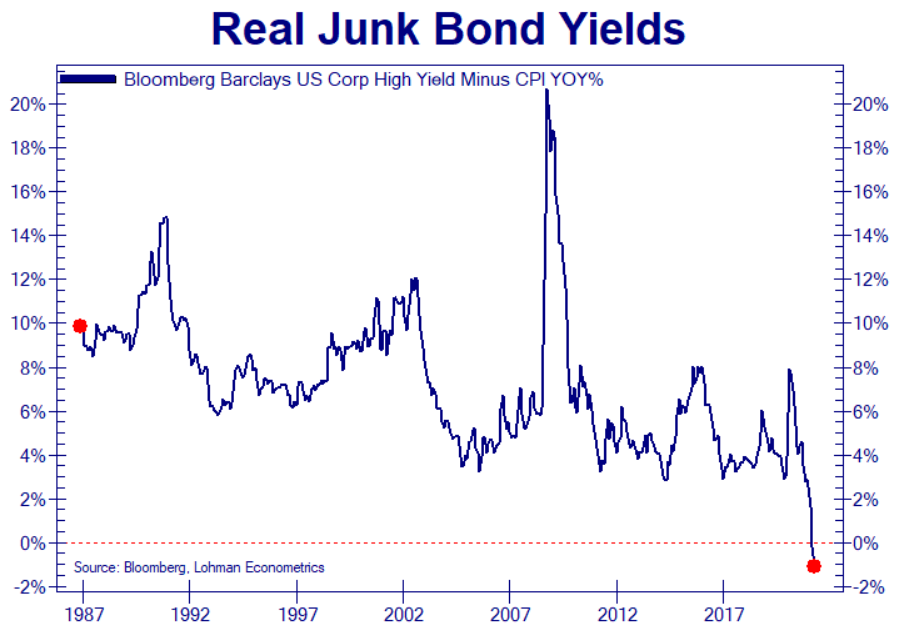 Whereas the recession and pandemic was apparently the best windfall gain to ever befall the junk bond market, getting back to normal on that chart, if such a thing is even possible, would look an awful lot like an 'old fashioned' recession.
Would you like to be notified when we publish a new article on The Sounding Line? Click here to subscribe for free.