Submitted by Taps Coogan on the 2nd of July 2019 to The Sounding Line.
Enjoy The Sounding Line? Click here to subscribe.
The following chart, from the cost-estimation website HowMuch.net, shows the largest foreign holders of the US national debt.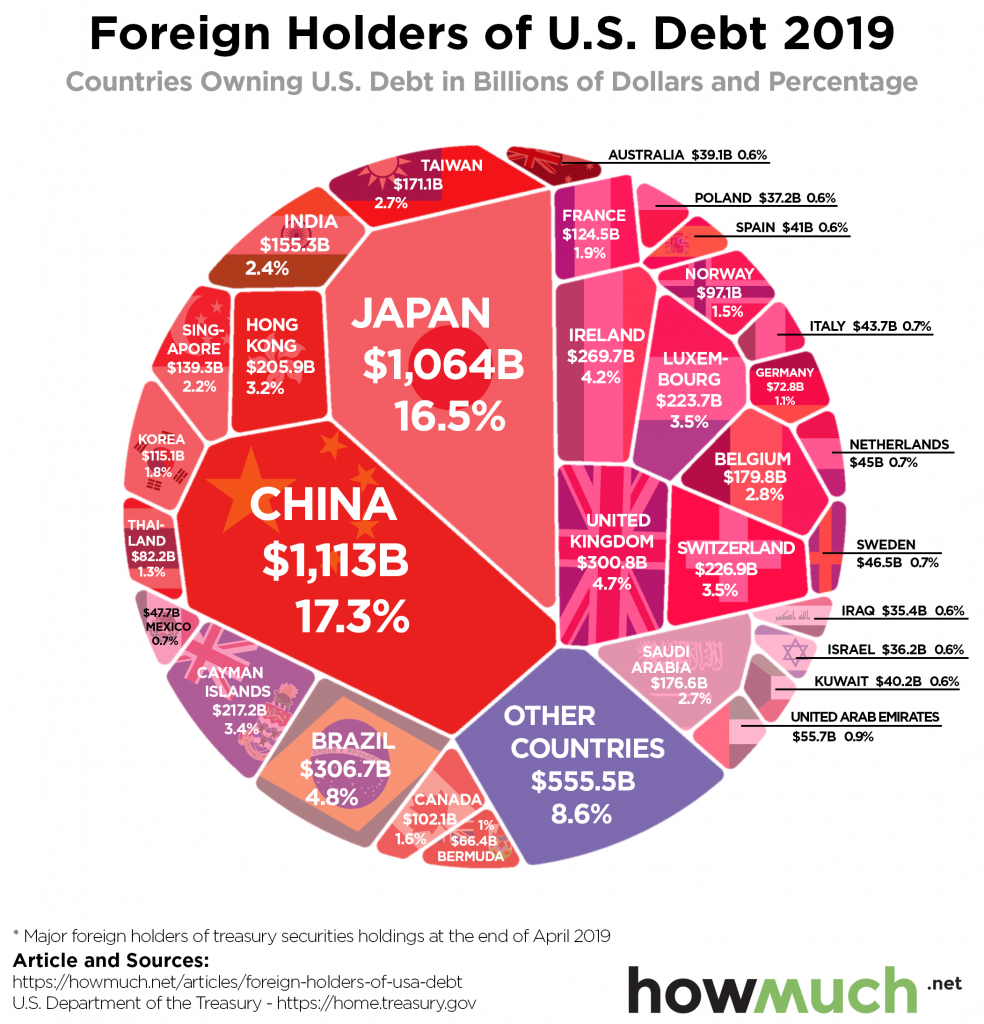 In 2019, the US national debt surpassed $22 trillion for the first time. Roughly $6.4 trillion of that debt (30%) is held by foreign investors and governments. The largest single holder is China ($1.1 trillion), followed by Japan ($1.06 trillion), and then Brazil ($306 billion).
The national debt increased by roughly $1.3 trillion in 2018 alone. It is on pace to rise by a similar amount this year and is forecast to rise by at least as much every year for the foreseeable future. Put differently, from here on out, the US needs to find a new buyer of debt equivalent in size to all of the holdings that China and Hong Kong have amassed, every single year. Meanwhile, foreign holdings of US debt are actually falling.
Would you like to be notified when we publish a new article on The Sounding Line? Click here to subscribe for free.