Taps Coogan – September 15th, 2020
Enjoy The Sounding Line? Click here to subscribe.
Via Statista, the miles driven on roads in the US has fallen to levels last seen in 1995: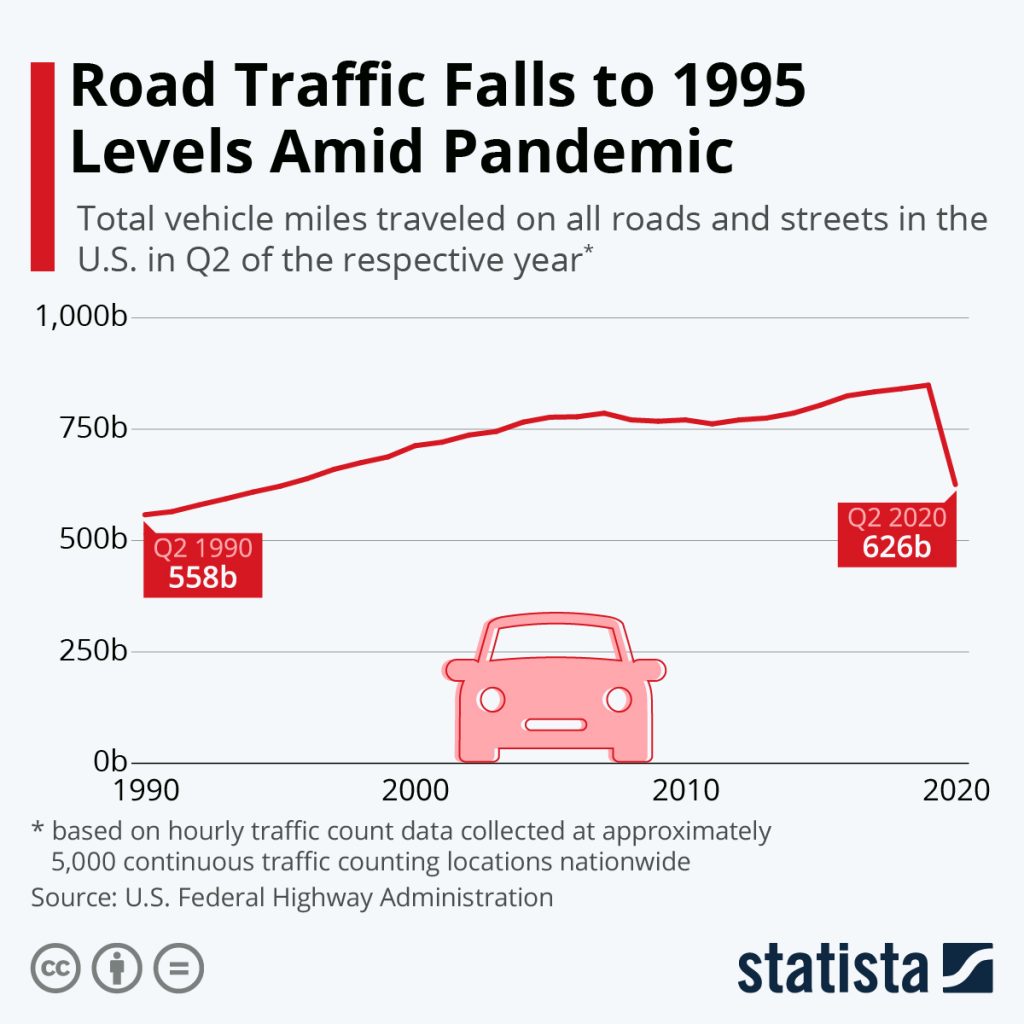 The data above is from the second quarter, so undoubtedly some recovery has already occurred. Moving forward, the question for oil companies will be: How long does it take to get back to normal driving levels and how much market share has been ceded to electric vehicles by then? According to BP, we may have already seen peak oil demand. While some skepticism for such forecasts is likely warranted (less than half of oil is used in passenger vehicles), the contraction in gas powered vehicles this year has been far sharper than for electric vehicles.
Would you like to be notified when we publish a new article on The Sounding Line? Click here to subscribe for free.