Taps Coogan – May 10th, 2022
Enjoy The Sounding Line? Click here to subscribe for free.
Two charts, both via Giovanni Staunovo, highlight just how low global oil inventories are. The first, from the EIA, shows US crude and distillate oil well below levels seen since 2015 while gasoline inventories appear inline with norms.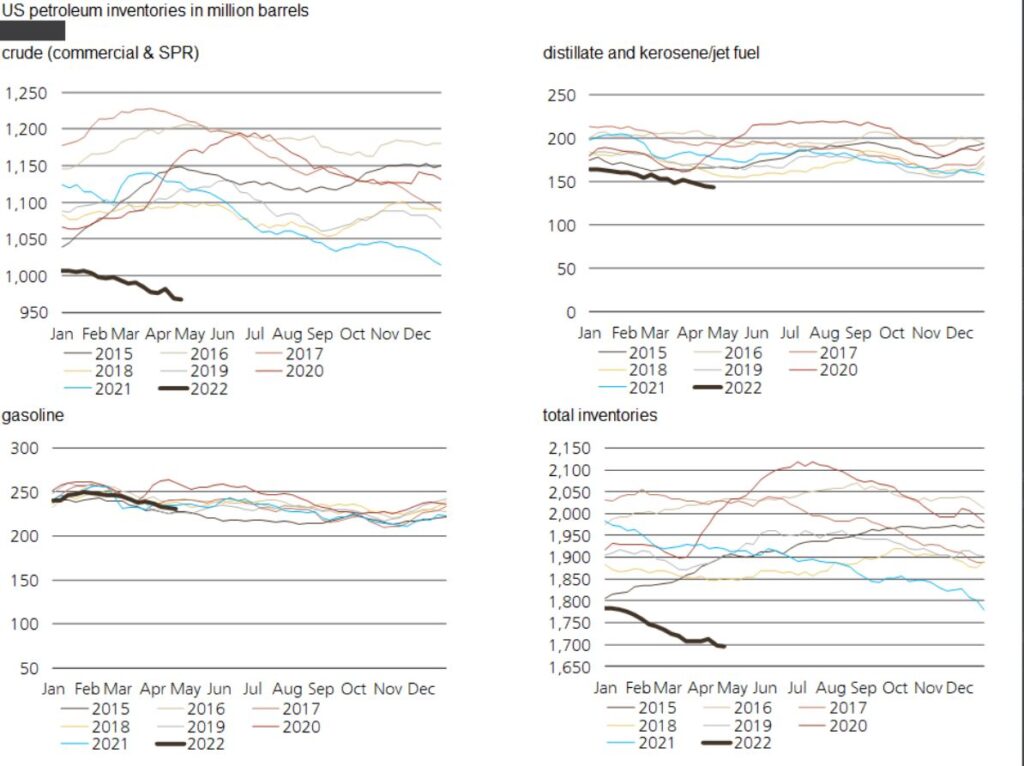 The second chart, from Commodity Context, shows global observable oil inventories which have hit their lowest levels since at least 2009. Here is how Rory Johnson of Commodity Context describes "observable oil inventories:"
"Commercial and government-held stocks in 41 inventory-holding countries but does not include China or Russia—both material holders of crude and product inventory—due to a lack of publicly available information. I have also adjusted Indian refined product data to account for data breaks related to definitional changes"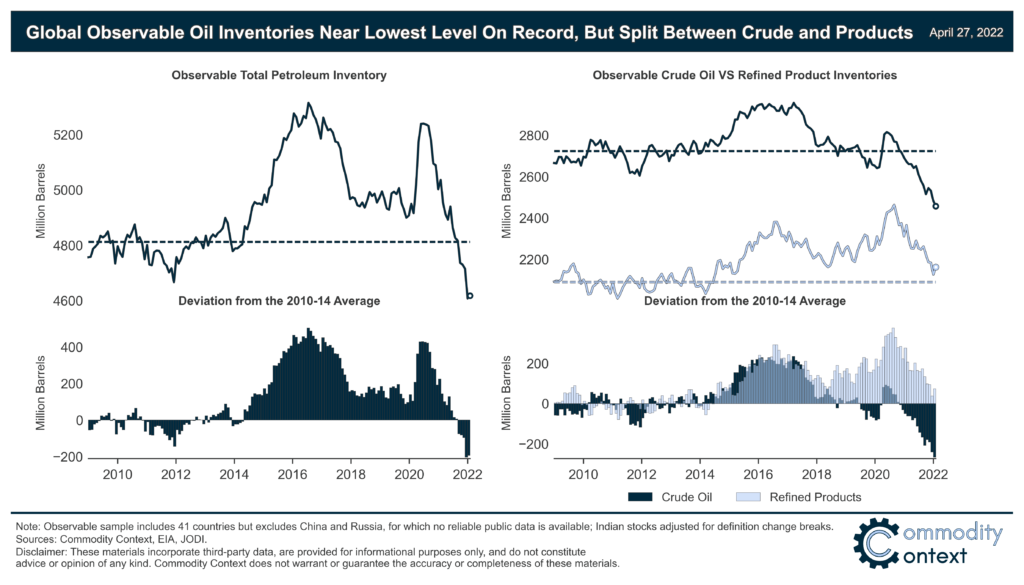 One can easily see how the large increase in observable inventories that started with the shale boom around 2014 led to the low oil prices of 2014-2021.
That's clearly over now.
Of note, refined product stocks are still above trend so there is a bit of room to maneuver in the short term. There is also likely an ocean of Russian oil waiting on the transportation infrastructure to reconfigure itself to handle larger shipments to India, China, etc… Speaking of China, their inventories are unknown but also likely to be high given their ongoing lockdowns and the resulting demand destruction.
Would you like to be notified when we publish a new article on The Sounding Line? Click here to subscribe for free.