Taps Coogan – November 15th, 2023
Enjoy The Sounding Line? Click here to subscribe for free.
As the following chart highlights, China's long predicted 'eclipsing' of US nominal GDP has stalled:
Here's how I mostly explain Xi's decision to meet Biden at APEC this week. pic.twitter.com/2N9cLRhdfJ

— Derek J. Grossman (@DerekJGrossman) November 14, 2023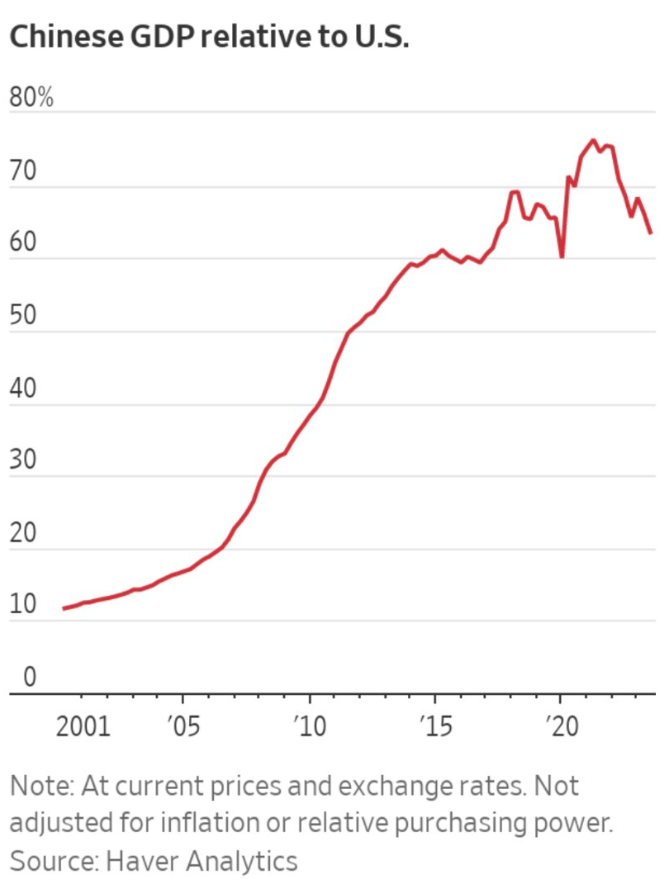 This is, of course, quite similar to the level of US GDP that Japan reached in the 1990s (71%) before its real-estate bubble collapsed and its demographics imploded. For those keeping track, China's fertility rate is now lower than Japan's fertility rate has ever been and its real-estate bubble is arguably the biggest in recorded history.
While Japan succeeded in making the transition to a high income free-market economy with democratic institutions and civil liberties before its population started shrinking and its nominal GDP maxed out, China has not. One should not expect it to manage the difficult transition from growth to retrenchment as gracefully.