Taps Coogan – August 21st, 2023
Enjoy The Sounding Line? Click here to subscribe for free.
The following article is reposted from Statista.com: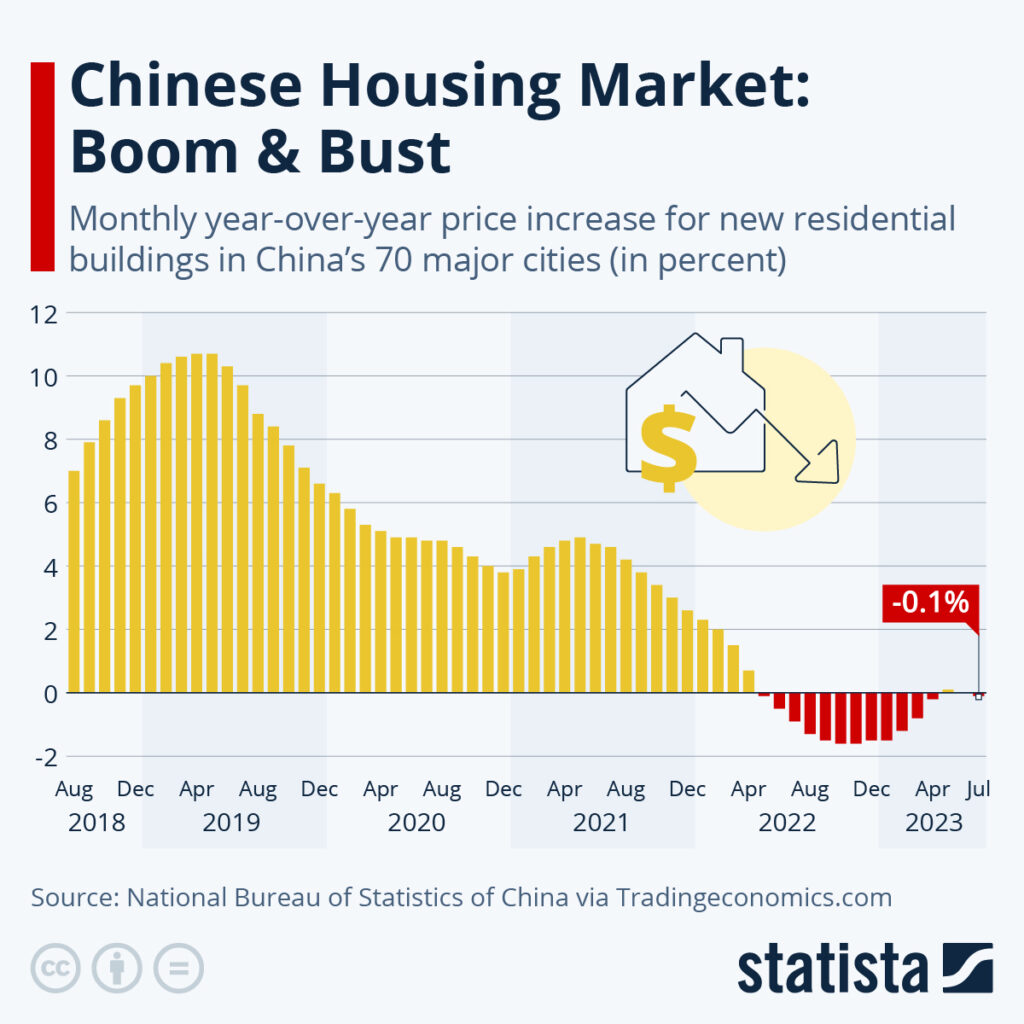 Chinese property giant Evergrande has filed for bankruptcy in the U.S., renewing fears of an eventual demise of the company that has been a bellwether of the state of China's construction sector and its economy as a whole. The news came just nine days after another of China's property behemoths, Country Garden, signaled it was in trouble too when it missed a million-dollar bond payment.
Evergrande defaulted on its debt in 2021 to much international fanfare and has been in the process of restructuring. Some experts now believe that the only way to salvage the situation is for the Chinese government to step in and bail out the market, much like the U.S. government did after 2007 and European governments did after 2011.
The Chinese housing market started its big slowdown in 2019 and by July 2021, year-over-year price increases for new residential buildings in the country's 70 major housing markets stood at only 4.6 percent, down from double digits in the first half of 2019. But the real bust moment was still outstanding. As the coronavirus fully arrived in China that year, the real estate market quickly deteriorated and prices hit negative growth in early 2022. The Chinese government had in the past actually tried to limit fast growth in the housing market to avoid the formation of a housing bubble. Yet, it did not see the effects of the coronavirus pandemic and the general economic slowdown coming.
This July, prices decreased by 0.1 percent year-over-year.