Taps Coogan – June 9th, 2023
Enjoy The Sounding Line? Click here to subscribe for free.
We're sympathetic to the commodity super cycle thesis, but after a strong 2021 and first half of 2022, nearly all commodity markets have rolled over hard.
Highlighting the aborted launch of the super cycle is the following chart via Isabelnet: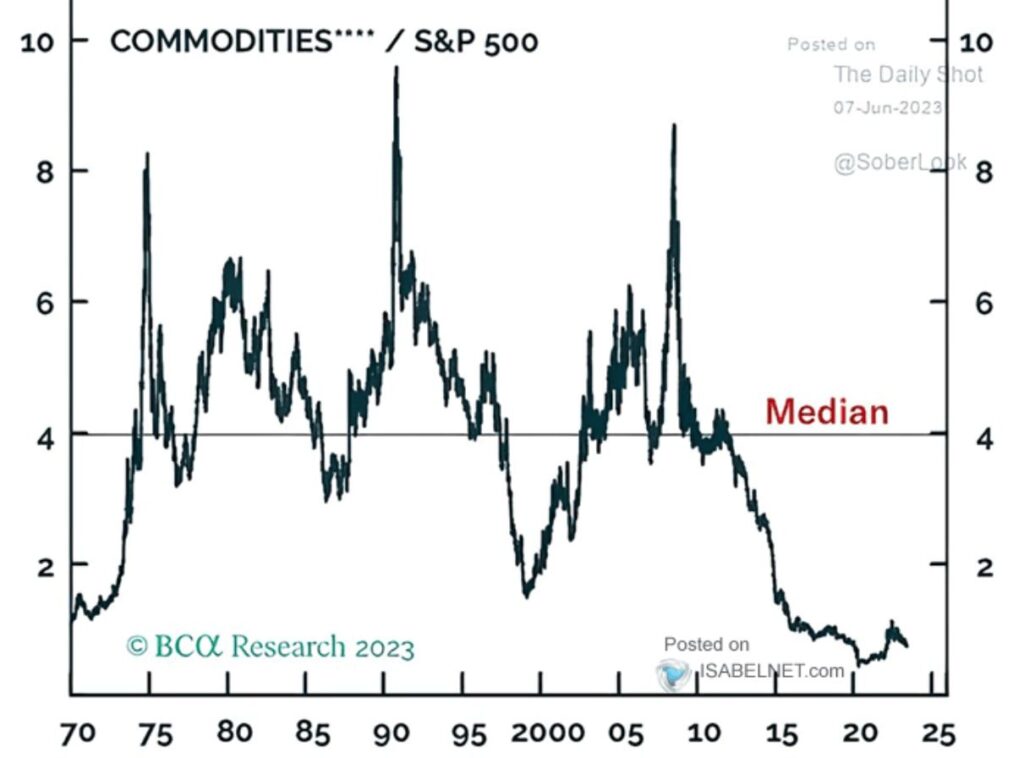 The historic underperformance of commodities relative to stocks (S&P 500) only barely got off the lows during the commodity bull of 2021/2022 and is now dropping back down. Commodities are pricing in the recession that everyone and their dog has forecast while stocks are rocketing higher on 'AI' buzz.
Of course, the driver of the hypothesized commodity super cycle – nearly a decade of capex underinvestment in most industrial and energy commodities as we embark on the materials intense 'electrification of everything' – remains intact.
Yet standing between us and that scenario is presumed to be a recession, one that keeps getting pushed out quarter by quarter. That begs the question of how sure are we that the recession is coming. Via Mike Zaccardi: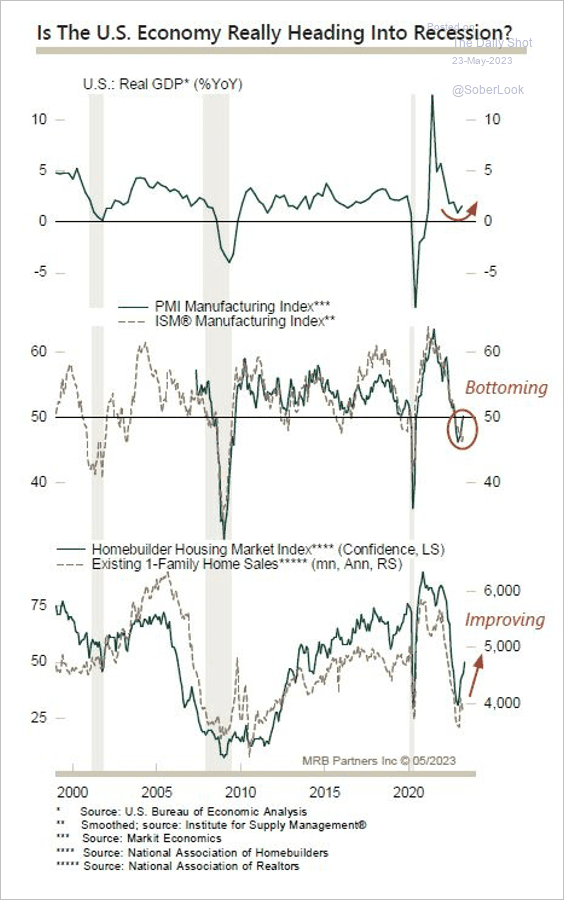 Until the mystery of the missing recession gets resolved, commodities, and pretty much everything other than 'AI' stocks, are stuck in the purgatory of high interest rates, pessimistic outlooks, declining industrial activity, and a willingness to draw down inventories.