Taps Coogan – May 23rd, 2023
Enjoy The Sounding Line? Click here to subscribe for free.
Thanks to the massive increase in home prices post-Covid, followed by the more recent spike in mortgage APRs, the average monthly cost to own a home in the US has skyrocketed to $2,700 – including mortgage, insurance, and maintenance. Meanwhile, the increase in rents, while still large, has been less severe. That has created the largest disconnect between rent vs ownership costs on record. From Reventure Consulting: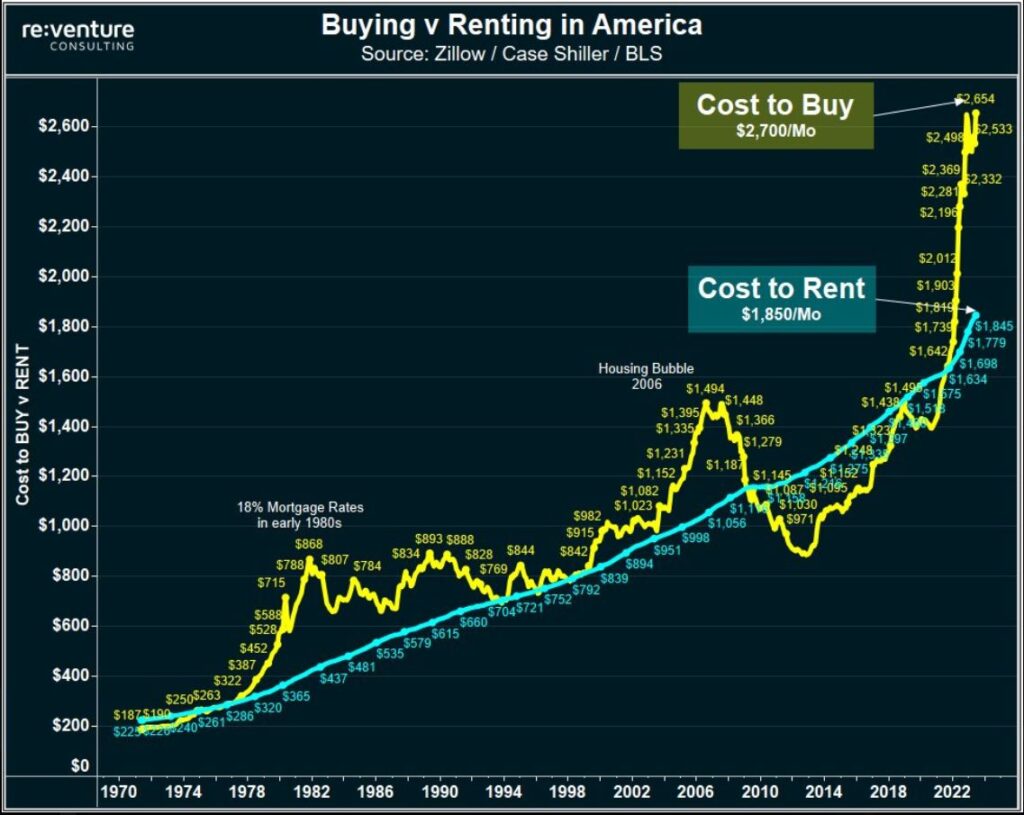 Rental costs have been a good long term mean reversion line for housing ownership costs, implying that either mortgage APRs are going to decline or home prices will.
That being said, given that most existing mortgages predate the recent spike in interest rates (more than half still have APRs under 3.5%), existing homeowners are heavily incentivized not to sell their homes. That reality should limit existing home supply, slowing down the decline in prices and buying some time for interest rates to come down.