Taps Coogan – November 11th, 2023
Enjoy The Sounding Line? Click here to subscribe for free.
The following article is reposted from Statista.com:
Delhi, India, is currently suffering under what the World Health Organization (WHO) classifies as 'hazardous' air quality levels.
Data collated by IQAir for the city show how dangerously high the levels of PM2.5 (atmospheric particulate matter that have a diameter of less than 2.5 micrometers) has become in the last week – rising significantly above the already (very) unhealthy level recorded in the days prior. According to the WHO, ambient air pollution is estimated to have caused 4.2 million premature deaths globally in 2019.
As reported by Reuters, regional officials have cited "a seasonal combination of lower temperatures, a lack of wind and crop stubble burning in neighboring farm states" as exacerbating the already dire situation and causing a spike in air pollutants. On Tuesday, India's Supreme Court ordered authorities in New Delhi's surrounding states to stop the burning of crop residue by farmers.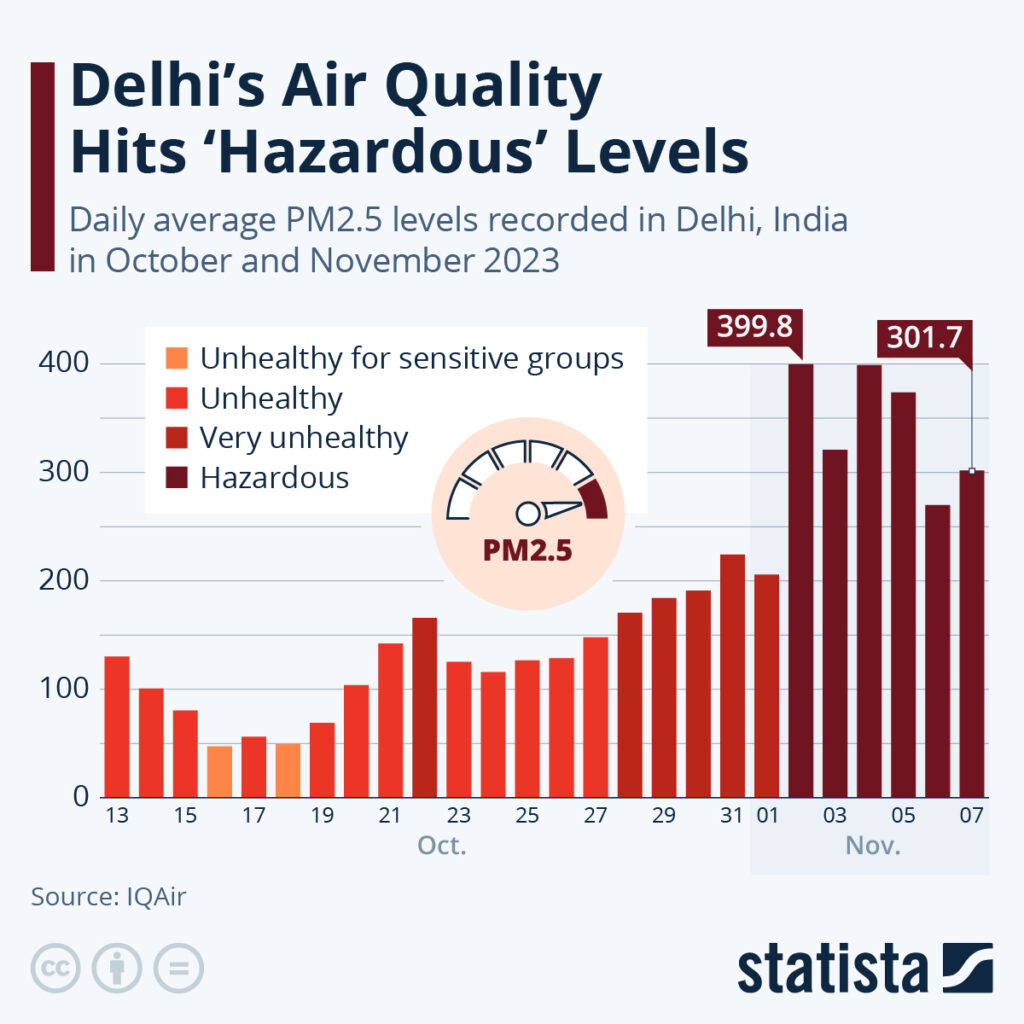 Taps Coogan: Like China, India is going to realize that further coal power buildout is simply impossible around major metropolitan areas and will, as sure as day follows night, begin to build out more natural gas power generation – even if they try everything else first.