Taps Coogan – November 11th, 2021
Enjoy The Sounding Line? Click here to subscribe for free.
One of the most glaring internal contradictions of the green movement was on full display at the recent COP26 event when the UN Secretary General stood up at the podium and called for an end to mining in the name of environmental justice.
Of course, while mining is a frequent target of environmentalists' scorn, it is also essential to ambitions to transition to a 'green' electric grid and electric cars, both of which will require enormous increases in copper production (along with a laundry list of other metals and minerals from lithium to nickel and rare-earths).
In order to highlight the absurdity of simultaneously calling for more renewables and less mining, the following infographic from Visual Capitalist and based on data from Bloomberg shows how demand for copper just from renewable applications is expected to double in the next ten years.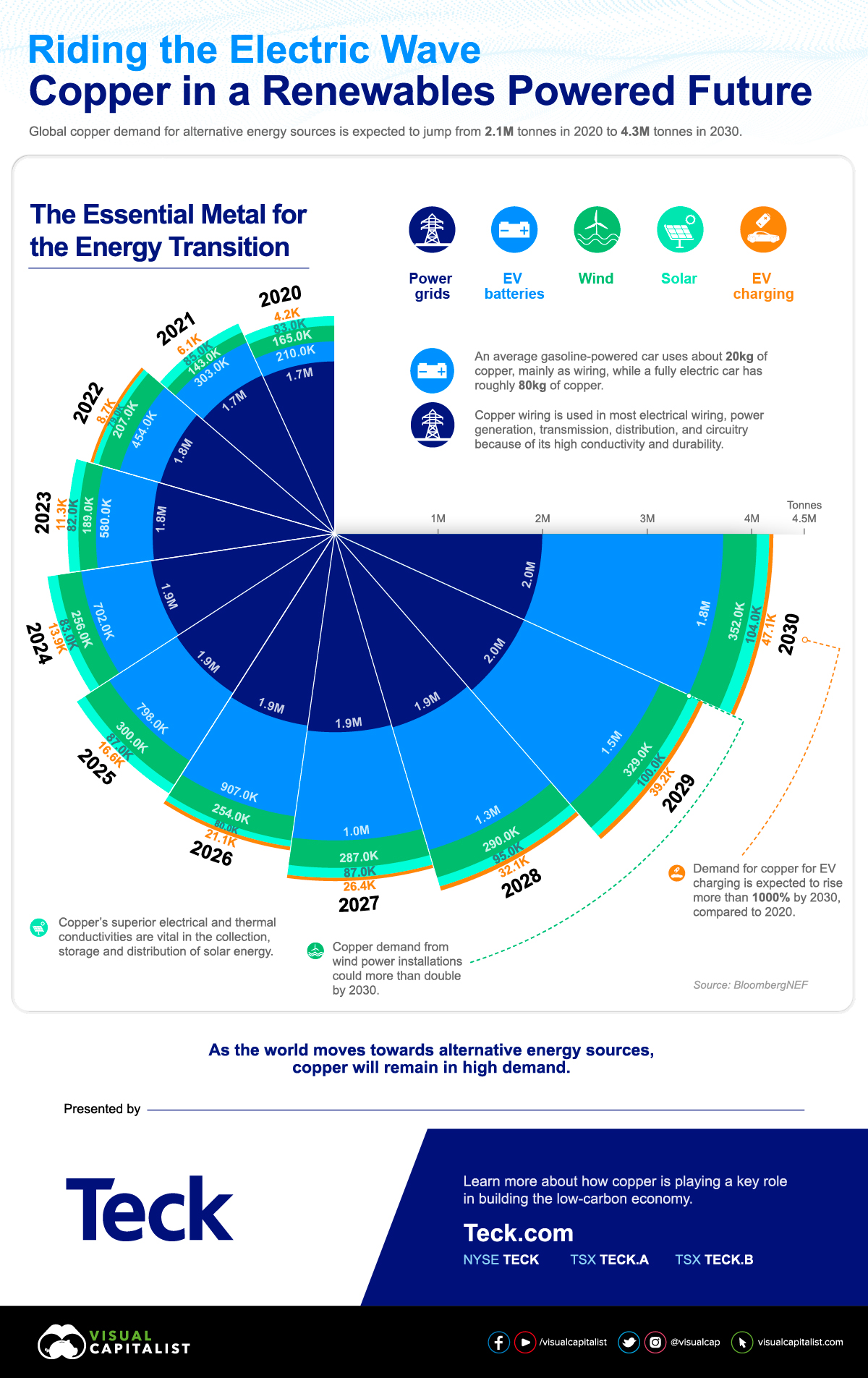 As we frequently highlight in the Top News Stories column, many of the world's largest prospective copper mines have been axed by regulators in the past seven months over environmental concerns, particularly in the US, ensuring that whatever increase in copper production does occur in the coming years, it will occur in countries with lower environmental, labor, and safety standards, and likely at higher prices to end consumers.
Would you like to be notified when we publish a new article on The Sounding Line? Click here to subscribe for free.