Taps Coogan – February 1st, 2021
Enjoy The Sounding Line? Click here to subscribe.
One of the demographic trends that we've been reporting on since the early days of The Sounding Line has been the prospect of declining working age populations across the developed world.
Well, that prospect is now becoming a reality, as the following infographic from Statista highlights. The total working age population of the OECD, the collection of the world's 37 'developed market economies,' is likely to peak this year or next, with working age populations in key economies like Germany, Japan, South Korea, and Italy already declining.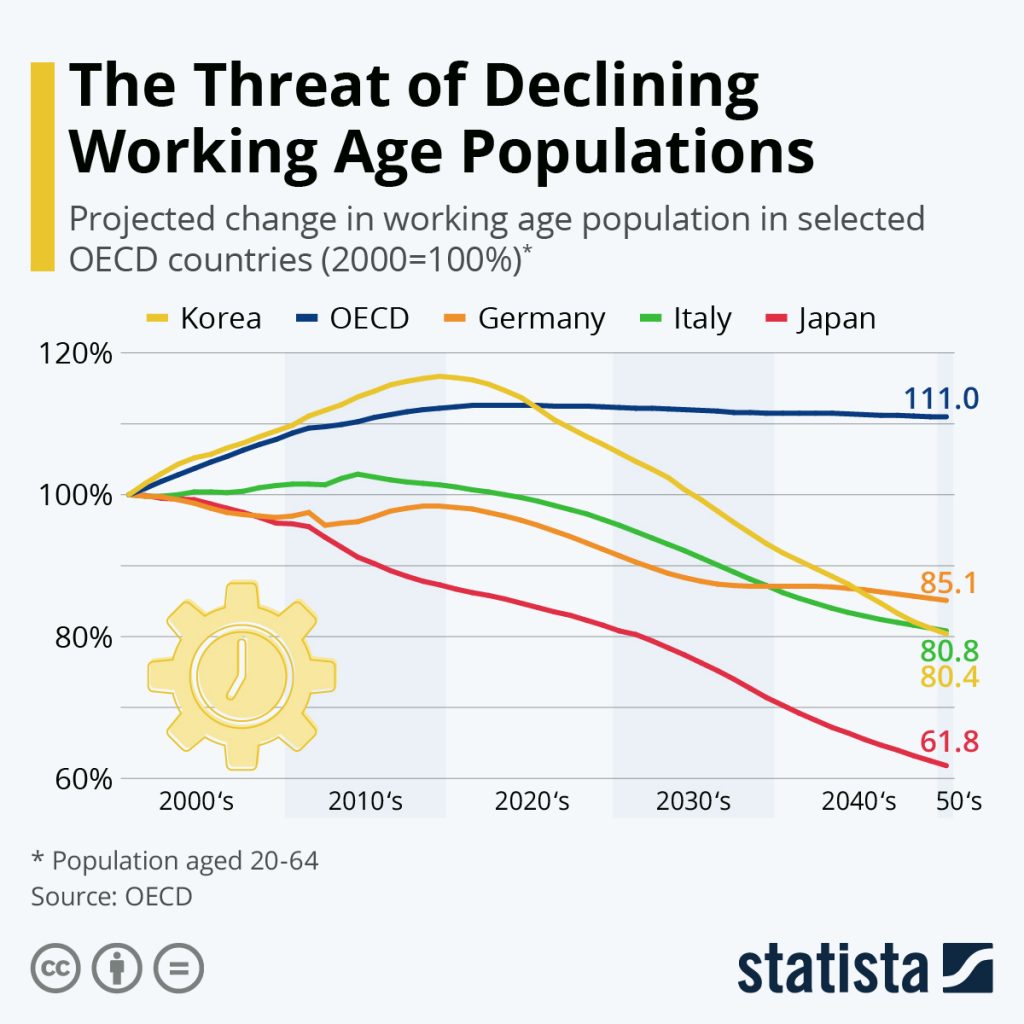 Considering that the OECD includes a couple emerging of countries like Mexico and Turkey in the tally, the true developed market trend has likely already started to decline.
Layering on historic amounts of government debt as the number of workers in the global developed market economy begins to structurally contract is an absolutely terrible economic policy.
Would you like to be notified when we publish a new article on The Sounding Line? Click here to subscribe for free. The Sounding Line is now ad free and 100% reader supported. Thank you to everyone who has donated.