Taps Coogan – January 16th, 2021
Enjoy The Sounding Line? Click here to subscribe.
One of the most underreported economic stories this winter has been the surge in natural gas and coal prices in Asia. The combination of shipping disruptions, the temporary halting of all but one Japanese nuclear plant, China's coldest winter since 1966, and a Chinese ban on Australian coal has disrupted energy markets throughout the region. While millions of Chinese citizens struggle with rolling blackouts and brutal cold, enough Australian coal to power every Chinese household for a week is sitting idly in Chinese ports, all because Australia demanded an investigation into the origin of Covid-19. Meanwhile, seaborne LNG prices in Asia have hit their highest level ever and electricity prices in Japan are surging to their highest levels on record, sparking blackout fears, as the following chart from Statista highlights.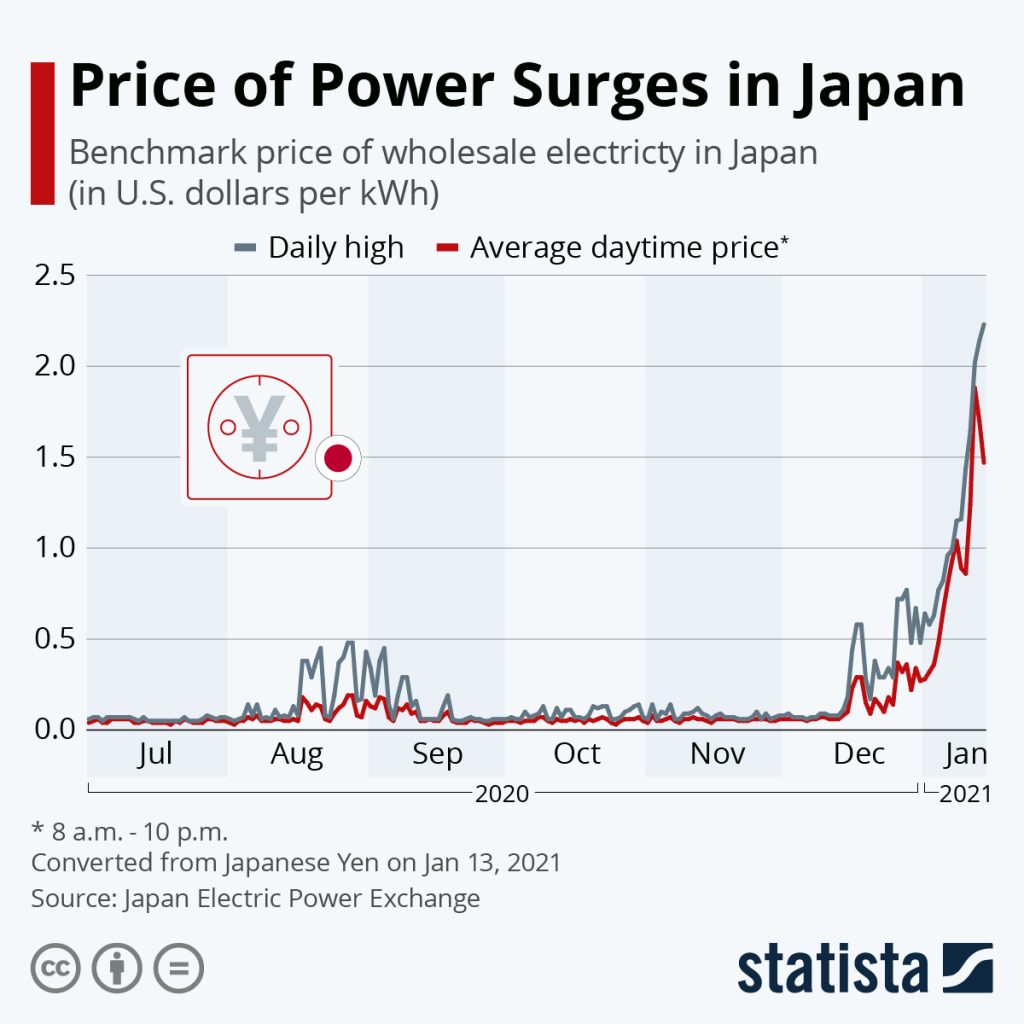 Back in the US, the world's largest oil and natural gas producer, the plunge in oil demand and drilling rigs has forecasters calling for a significant drop in oil production. That will inevitably lead to declines in associated gas production even though gas demand has been comparatively unaffected by the pandemic lockdowns.
Would you like to be notified when we publish a new article on The Sounding Line? Click here to subscribe for free. The Sounding Line is now ad free and 100% reader supported. Thank you to everyone who has donated.