Taps Coogan – November 20th, 2020
Enjoy The Sounding Line? Click here to subscribe.
The following chart, from Bianco Research and via Liz Ann Sonders, reveals that the Federal Reserve now owns more treasury debt than all foreign central banks combined for the first time.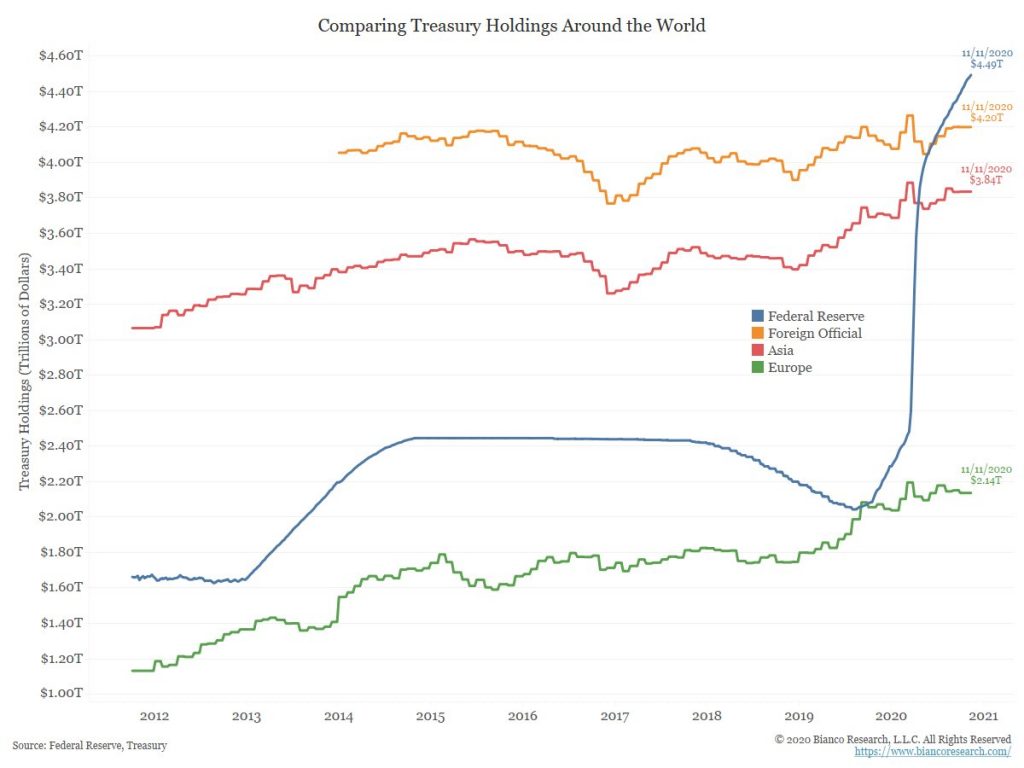 Why is this a big deal? The US dollar is the world's reserve currency and virtually all official dollar reserves are held in the form of treasury debt by foreign central banks.
In other words, the official reserve currency preference for US dollars by foreign central banks is fast becoming a sideshow compared to the mind boggling scale of quantitative easing from the Fed.
It would be hard to overstate just how much the Fed has made its QE-Infinity program the linchpin for the treasury market and, by extension, the entire global financial system. It's endless QE or bust from here on out.
Would you like to be notified when we publish a new article on The Sounding Line? Click here to subscribe for free.