Submitted by Taps Coogan on the 6th of June 2020 to The Sounding Line.
Enjoy The Sounding Line? Click here to subscribe.
With the US national debt set to rocket higher this year by at least $3 trillion (likely by much more), the following chart, from HowMuch.net, shows which foreign countries hold the most US Treasury debt.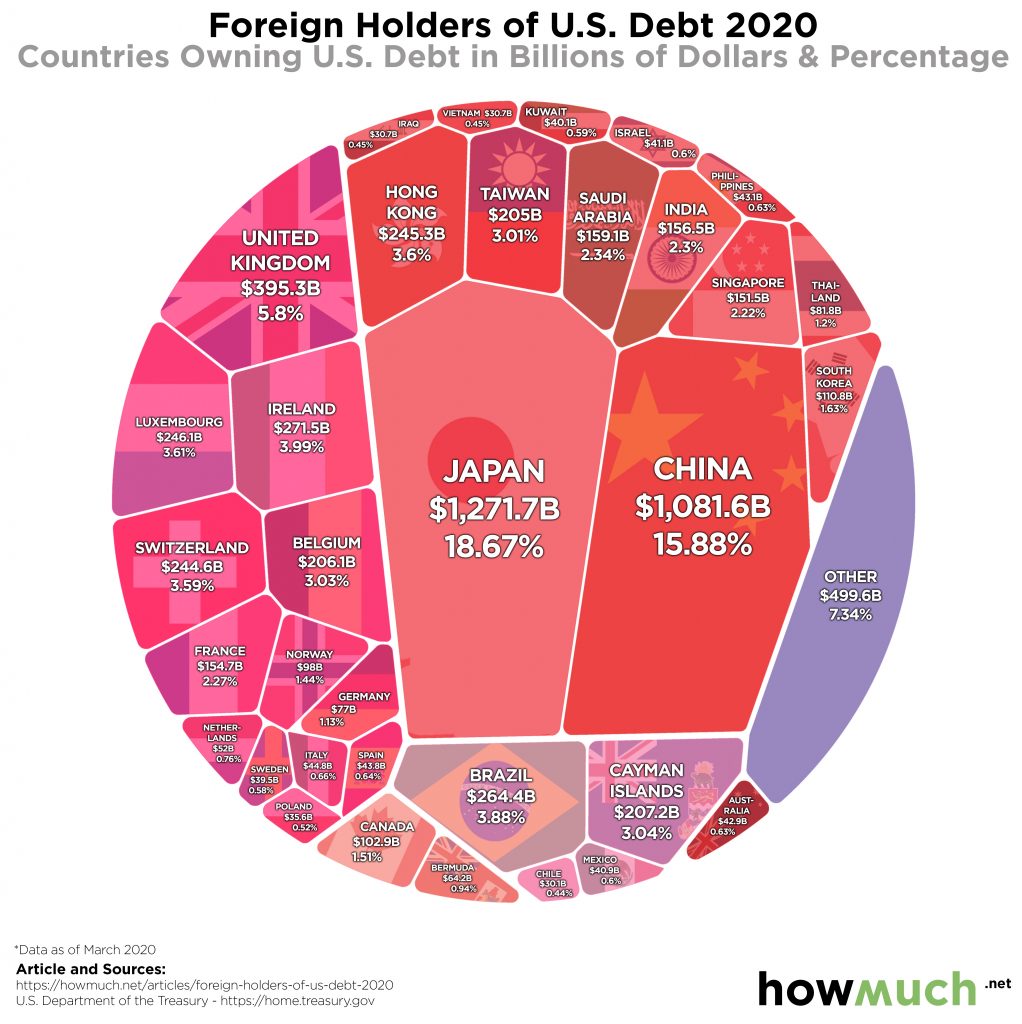 As of March 2020, the top holders of US debt are:
Japan: $1,271.7B
China: $1,081.6B
UK: $395.3B
Ireland: $271.5B
Brazil: $264.4B
Luxembourg: $246.1B
Hong Kong: $245.3B
Switzerland: $244.6B
Cayman Islands: $207.2B
Belgium: $206.1B
All told, foreigners own about $6.78 trillion (26%) of the $25.7 trillion US national debt. Excluding the national debt that is held by intra-governmental agencies like the Social Security administration, foreigners own about 34% of the $19.7 trillion of US Treasury debt held by the public.
China was once the largest holder of US debt. It's holdings have been declining since 2013 when they peaked at $1.32 trillion.
Would you like to be notified when we publish a new article on The Sounding Line? Click here to subscribe for free.