Taps Coogan – May 20th, 2023
Enjoy The Sounding Line? Click here to subscribe for free.
The following chart, from Bank of America via Isabelnet, indicates that Fund Managers are the most overweight bonds they've been since the stock market bottomed out in 2009 during the Global Financial Crisis.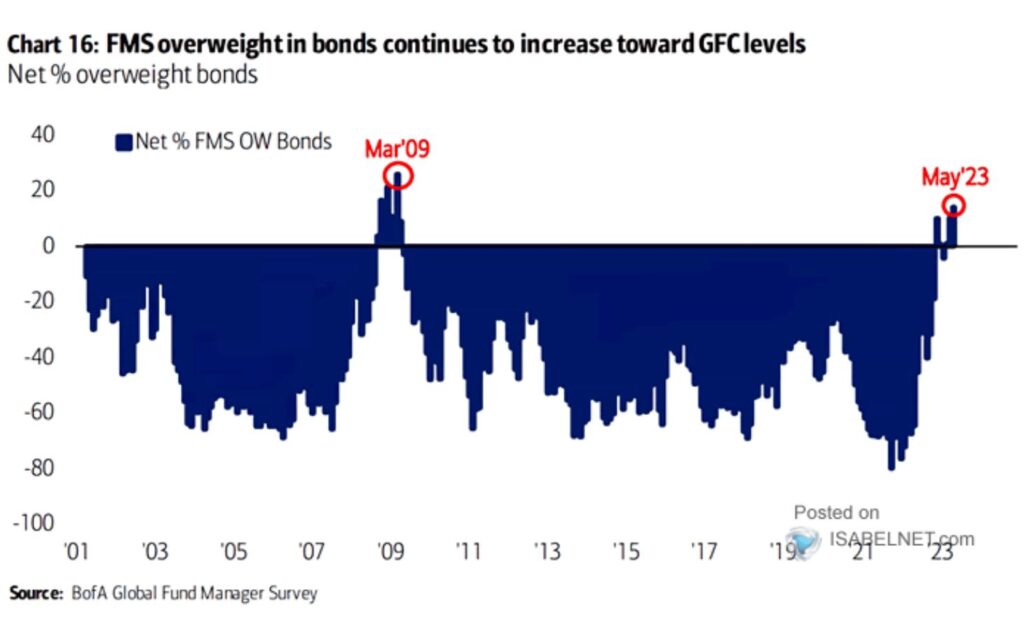 At first blush, it's easy to understand the overweight on bonds. Yields are modestly attractive for the first time in a decade and high quality bonds and treasuries may provide a safe haven in the widely anticipated event of a recession.
Of course, the picture gets more complicated when one realizes that inflation adjusted yields are actually quite modest, spreads between high and low quality debt are thin, and that the debt ceiling impasse, which has shielded the market from virtually of the Fed's QT, is likely soon coming to an end and will lead to a tsunami of supply.