Taps Coogan – September 9th, 2022
Enjoy The Sounding Line? Click here to subscribe for free.
The following charts from Tom Lee's Fundstrat highlight a key difference between today and the 1970s.
The first chart shows that the national average gasoline price has dropped 25% in the past 85 days.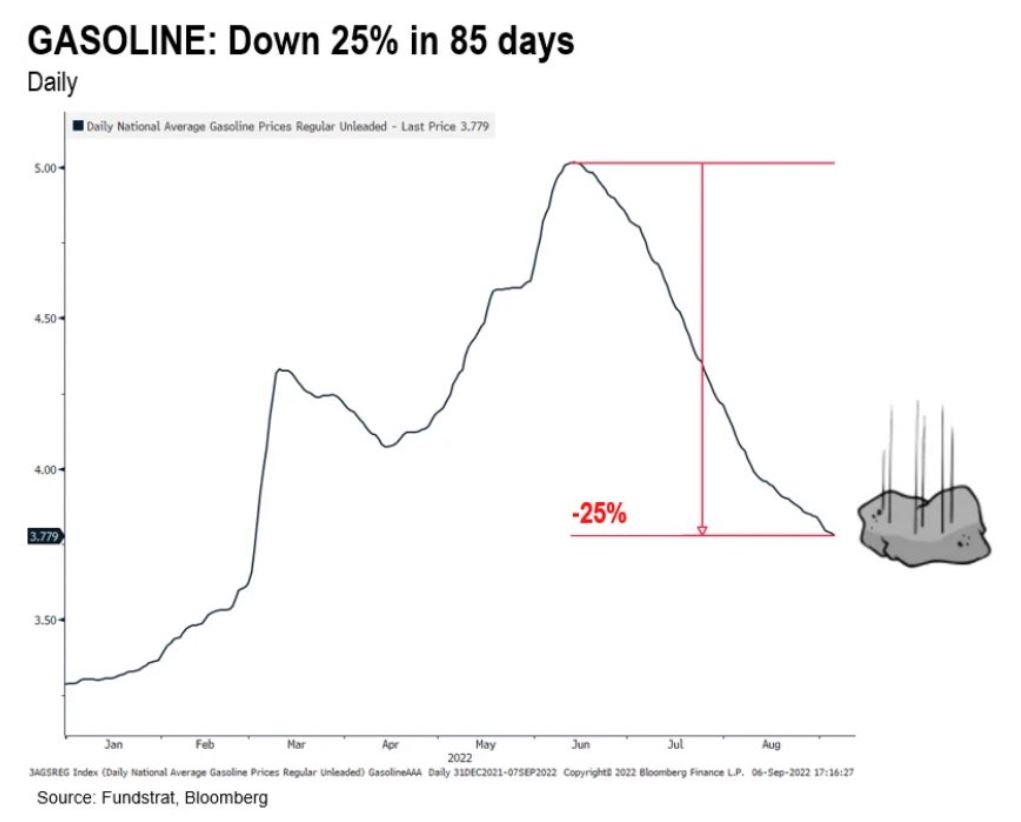 The second chart highlights that at no point from 1970 to 1982 did gasoline decline significantly year-over-year.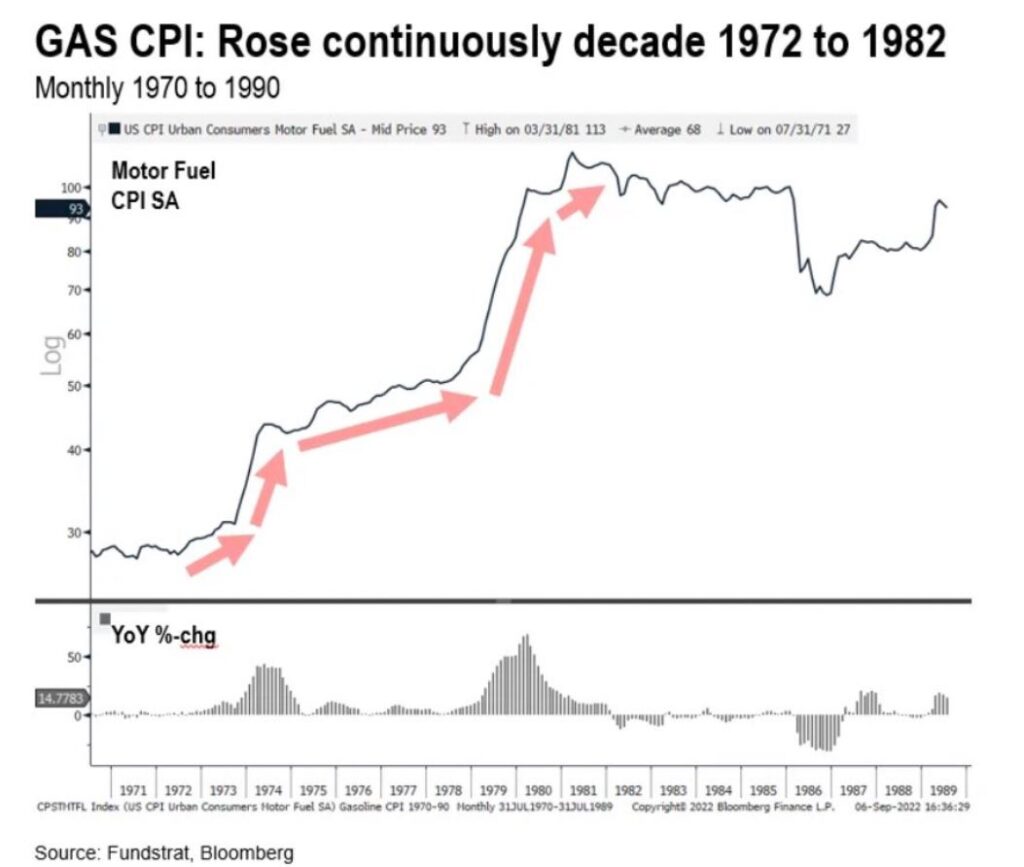 The third chart highlights how dramatically CPI declined during the periods where gasoline simply flatlined during the 1970s and early 1980s.
The punchline is that this is not the 1970s, a point we've made repeatedly here. The 1970s were the post war low in Debt-to-GDP for the US, the opposite of today. It was the high point in working age population growth, the opposite of today. Financial assets were cheap relative to GDP, the opposite of today, etc…
As we've been saying for a couple years now, inflation was going to run hot so long as the Fed thought it was transitory but that it would likely drop surprisingly fast once they started to aggressively tighten policy. That's now.
Tom Lee of Fundstrat, the source of the charts above, thinks that a faster-than-expected decline in inflation should be bullish for markets, as he highlights in the interview below.
Light at the end of the tunnel? @fs_insight Managing Partner @fundstrat thinks rising prices might've "hit some sort of wall" and will start falling quickly, predicting that the current job market could also be much weaker than it appears. pic.twitter.com/FwbKwbSle7

— TechCheck (@CNBCTechCheck) September 6, 2022
In the long run that may be true, but he seems to be skipping over the 'why' of falling inflation: central banks aggressively tighten into the leading edge of a global recession/slowdown. To take an extreme example, inflation fell a lot during that Global Financial Crisis and that did, in fact, prove very bullish for stocks over the subsequent decade. It was, however, definitely not bullish for stocks in late 2007 when the recession was starting…
Would you like to be notified when we publish a new article on The Sounding Line? Click here to subscribe for free.