Submitted by Taps Coogan on the 5th of March 2016 to The Sounding Line.
The CPB Netherlands Bureau for Economic Policy Analysis, the same organization which produces the international trade data that we analyzed in 'Global Trade – Value vs. Volume' (link here), also monitors global industrial production. They define industrial production as the value added by mining, manufacturing, and utilities.
The chart below shows industrial production indices for the U.S., the Euro area, and Japan. Of these, only the U.S. has recovered beyond its 2007 peak, stemming largely from heady days in the U.S. energy patch.
Focusing in on the U.S., the chart below shows industrial production and the year-over-year 12 month moving average change. Declines in industrial production, like the one currently being experienced, occurred only during the 2001 and 2008 recessions. The U.S. is now experiencing the first significant slowdown in industrial production since 2009. Given the trajectory of energy prices, we can expect that the slowdown will be steep.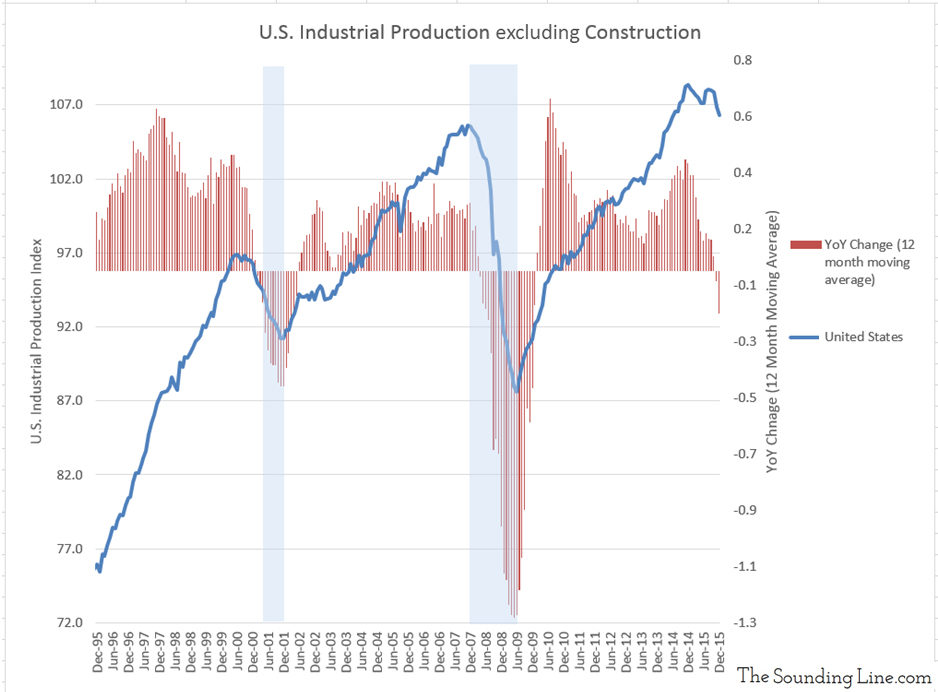 While the recovery in U.S. industrial production may look robust compared to Europe and Japan, it pales in comparison to emerging markets.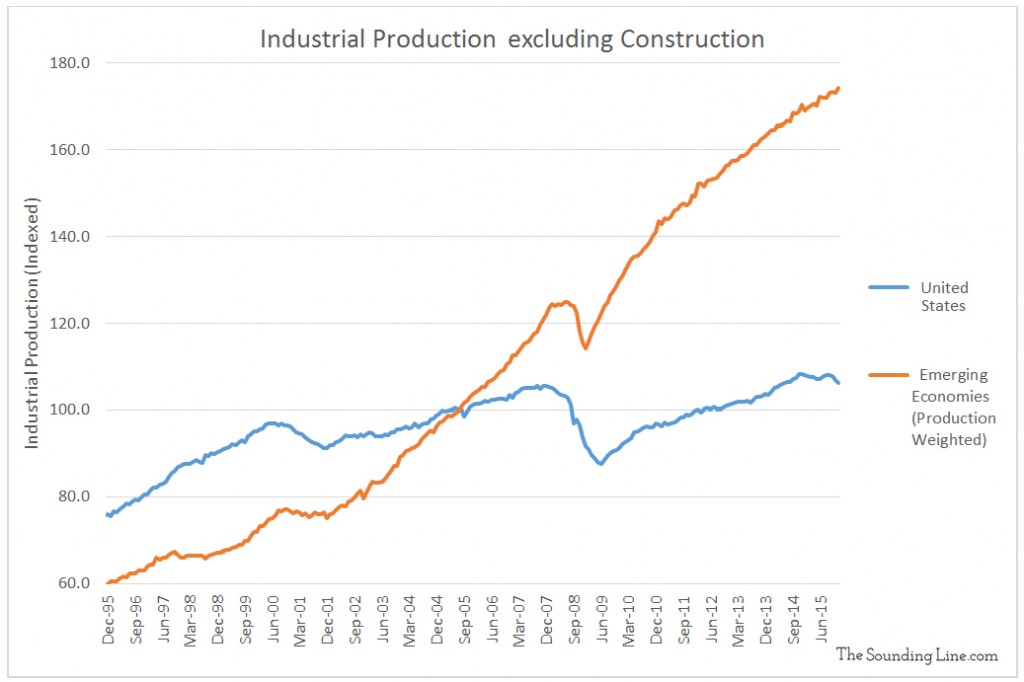 These trends should serve as another warning for those who believe that the U.S. economy, least of all Europe or Japan, has reached escape velocity. Combine the downturn in U.S. industrial production, with the downturn in new U.S. single family homes discussed here and the declining value of global trade discussed here, and a very uncertain economic outlook emerges.