Taps Coogan – October 19th, 2020
Enjoy The Sounding Line? Click here to subscribe.
It shouldn't comes as a surprise to learn that global greenhouse gas emissions have plunged this year amid widespread economic damage, travel restrictions, and lockdowns, as the following chart from Statista details.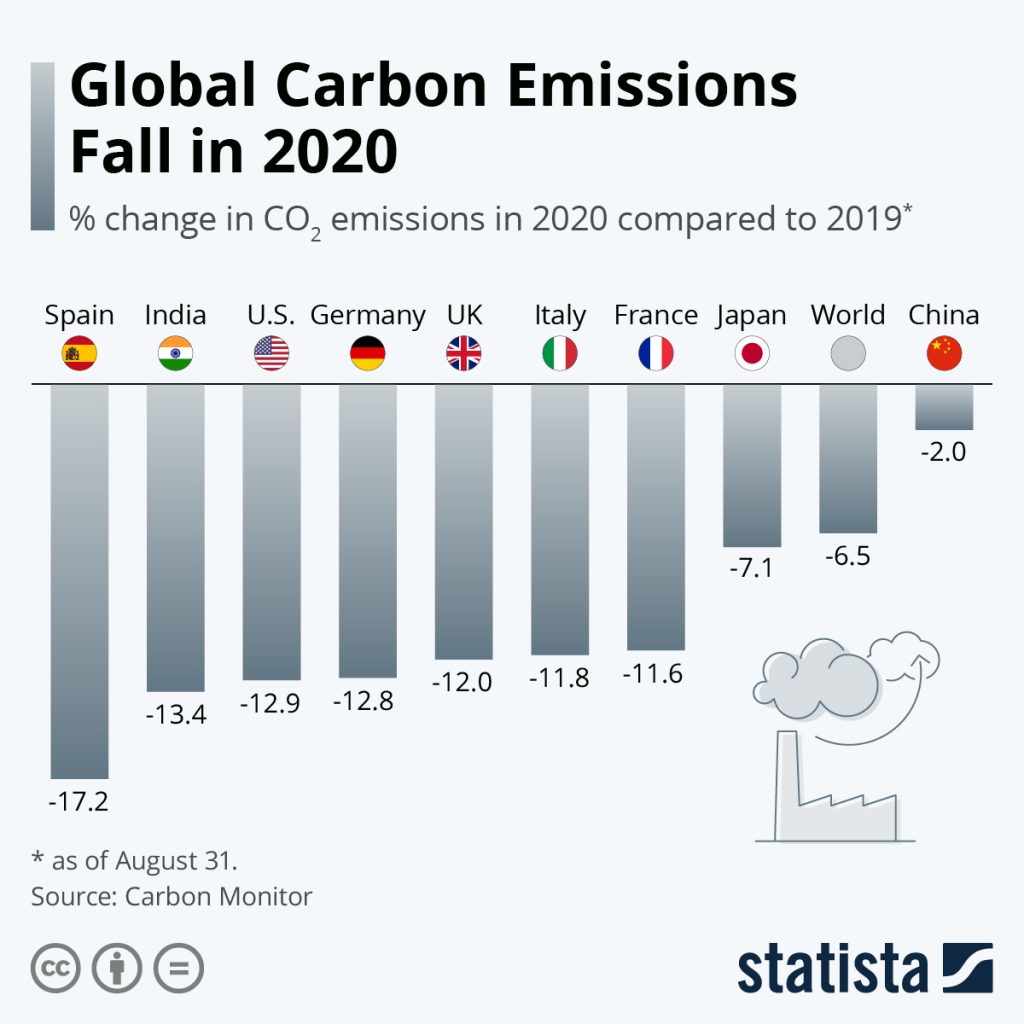 Perhaps a bit more surprisingly, the US has been near the top of the pack for the drop in emissions from major economies according to data from Carbon Monitor, despite suffering a slightly milder economic contraction than most Eurozone countries. The explanation is that transportation is responsible for a proportionality larger US part of emissions, a sector which has been particularly hard hit by the pandemic.
Of course, graphics like the one above should be taken with a large grain of salt. The ability to precisely monitor greenhouse gas emissions from human activities and attribute them to specific countries has been overstated.
Keeping the prior caveat in mind, in 2019 US carbon emissions hit their lowest level since 1992. While the Covid drop is happening for all the wrong reasons, it occurs within the context of an improving longer term trend in virtually all developed economies.
Would you like to be notified when we publish a new article on The Sounding Line? Click here to subscribe for free.