Taps Coogan – March 8th, 2021
Enjoy The Sounding Line? Click here to subscribe.
In early January, we noted that global food prices had spiked 15% since the start of Covid, leading the historic surge in commodity prices around the world.
As the Fed continues to drone on about how they plan to ignore rising inflation, the increase in food inflation since the start of Covid has jumped from 15% to 22% in just one month. Basic food staples are now roughly a quarter more expensive than before Covid, as the following chart from Statista highlights.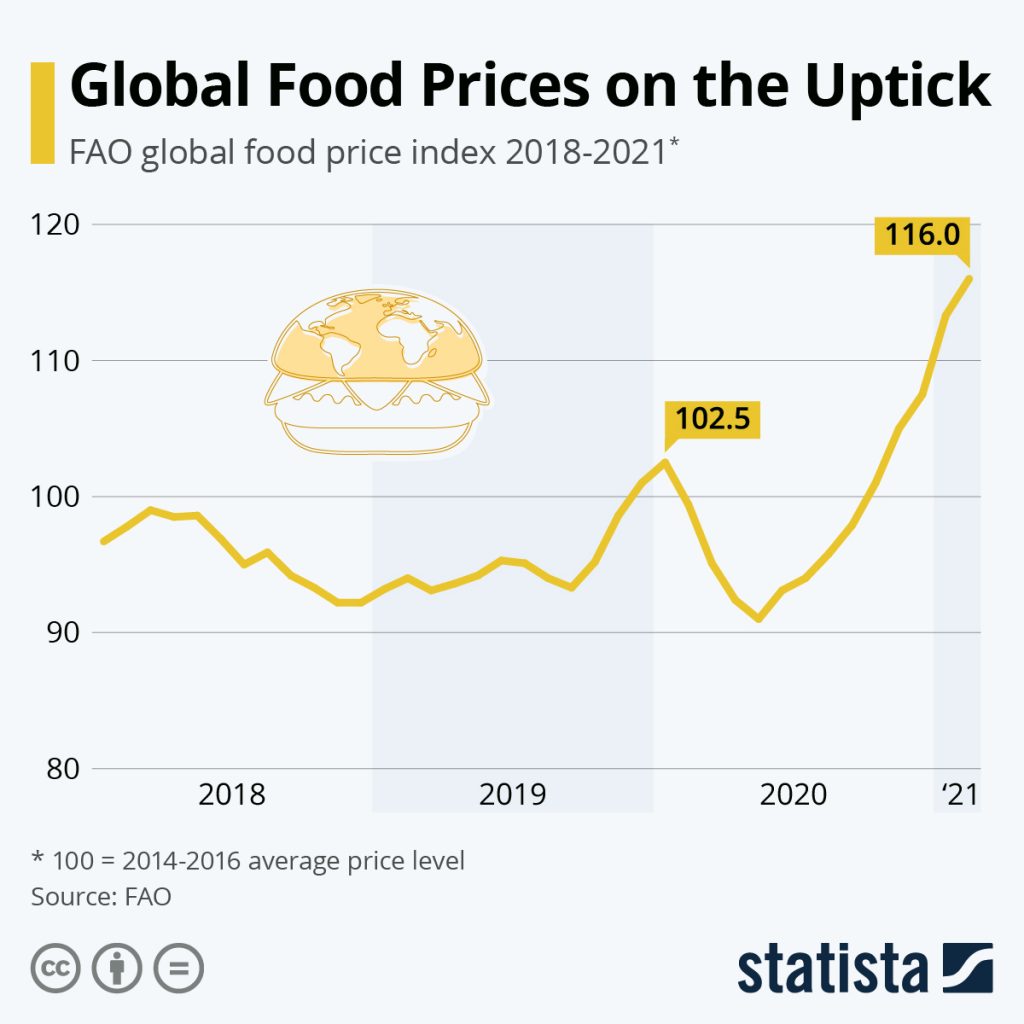 Notably, cereals are up 26% year-over-year in February and vegetable oils are up almost 50%. In other words, the essential nourishment for the world's poor, people hammered by lockdowns imposed by white-collar bureaucrats and politicians who can work from home, is even more unaffordable.
The last time global food prices rose like this, the early 2010s, it set off a series of conflicts throughout the Middle East and elsewhere (the 'Arab Spring').
With serious protests intensifying in Lebanon, Myanmar, Senegal, Paraguay, and elsewhere, and with much of the world's population having endured a brutal year-long experiment in social isolation, one has to wonder if history is about to repeat.
Would you like to be notified when we publish a new article on The Sounding Line? Click here to subscribe for free. Also, please consider sharing this article so that we can grow The Sounding Line!