Submitted by Taps Coogan on the 8th of March 2020 to The Sounding Line.
Enjoy The Sounding Line? Click here to subscribe.
The fear of an economic slowdown, record high US oil production, and the apparent failure of OPEC and Russia to agree on an extension of oil production curbs have pushed oil into a deep selloff. West Texas Intermediate crude prices have fallen to just $41.51 per barrel at the time of writing, the same price that a barrel sold for as far back as 2004 when the dollar's purchasing power was roughly a third higher than today.
WTI Curde Oil Price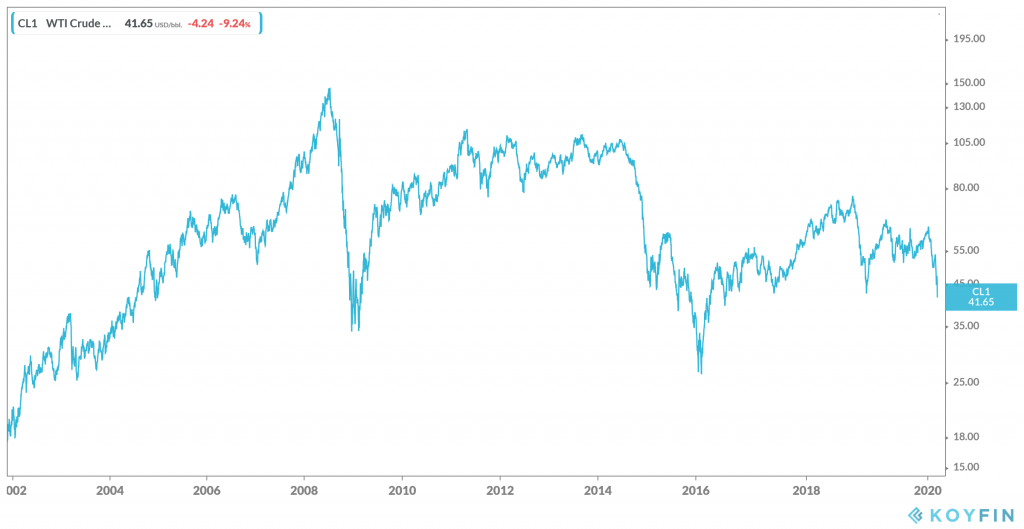 Simultaneously, most measures of inflation have risen to their post Financial Crisis highs amid accelerating monetary and fiscal policy stimulus. With the short term outlook for the global economy rapidly deteriorating, the implied expectation is that the level of monetary and fiscal stimulus will soon be comparable to the response to the Global Financial Crisis. All of this is occurring as a result of the Coronavirus outbreak which, while serious from a public health standpoint, is an intrinsically temporary economic shock. The net result of that inevitably ineffective policy reaction is that the gold price has been rocketing to its highest levels since 2013.
Inflation Measures
Spot Gold Price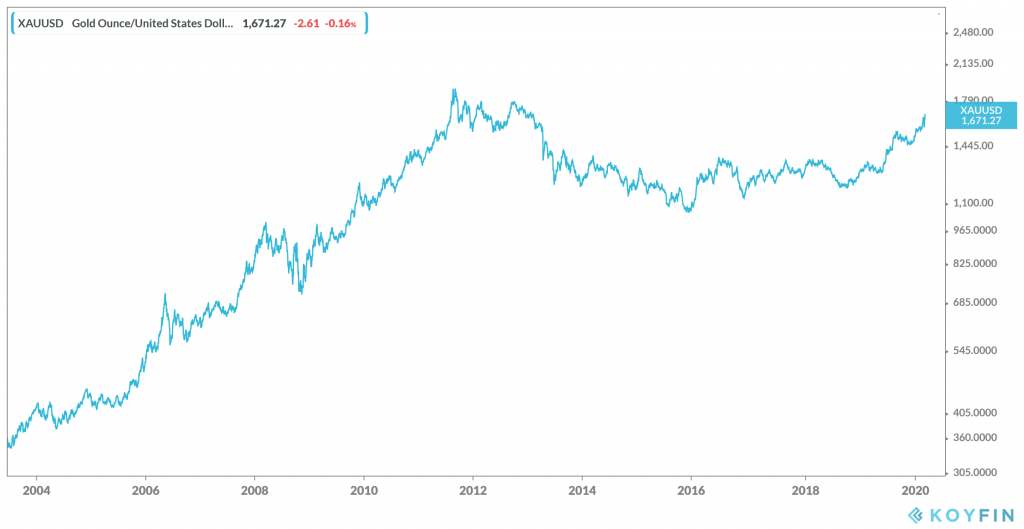 While both the move down in oil and the move up gold seem rational given the unique set of circumstances facing the global economy, the ratio between the two, the gold-to-oil ratio, has reached its highest level ever witnessed. In other words, the price of gold has never been higher relative to the price of oil. Conversely, oil has never been cheaper when paid for in gold, not during the gold boom of 1980, not during the Global Financial Crisis, and not during the oil bust of 2016.
Gold to Oil Ratio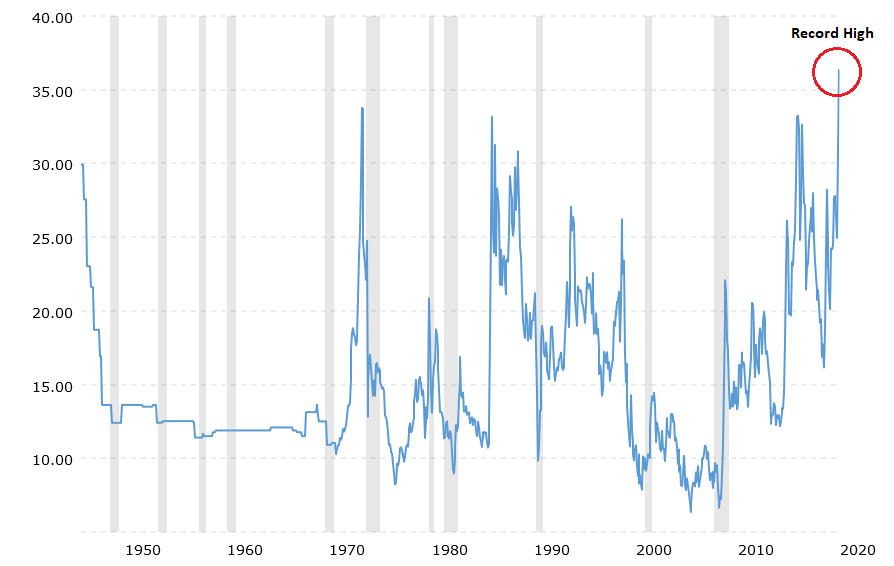 Nothing says that the ratio cannot get even more extreme. However, if history is any guide, on a long term basis, either oil is historically undervalued, gold is historically overvalued, or both. Time will tell.
Would you like to be notified when we publish a new article on The Sounding Line? Click here to subscribe for free.