Submitted by Taps Coogan on the 16th of July 2018 to The Sounding Line.
The following charts, from the cost information website Howmuch.net, show the average electricity price for households and businesses in every state in the US.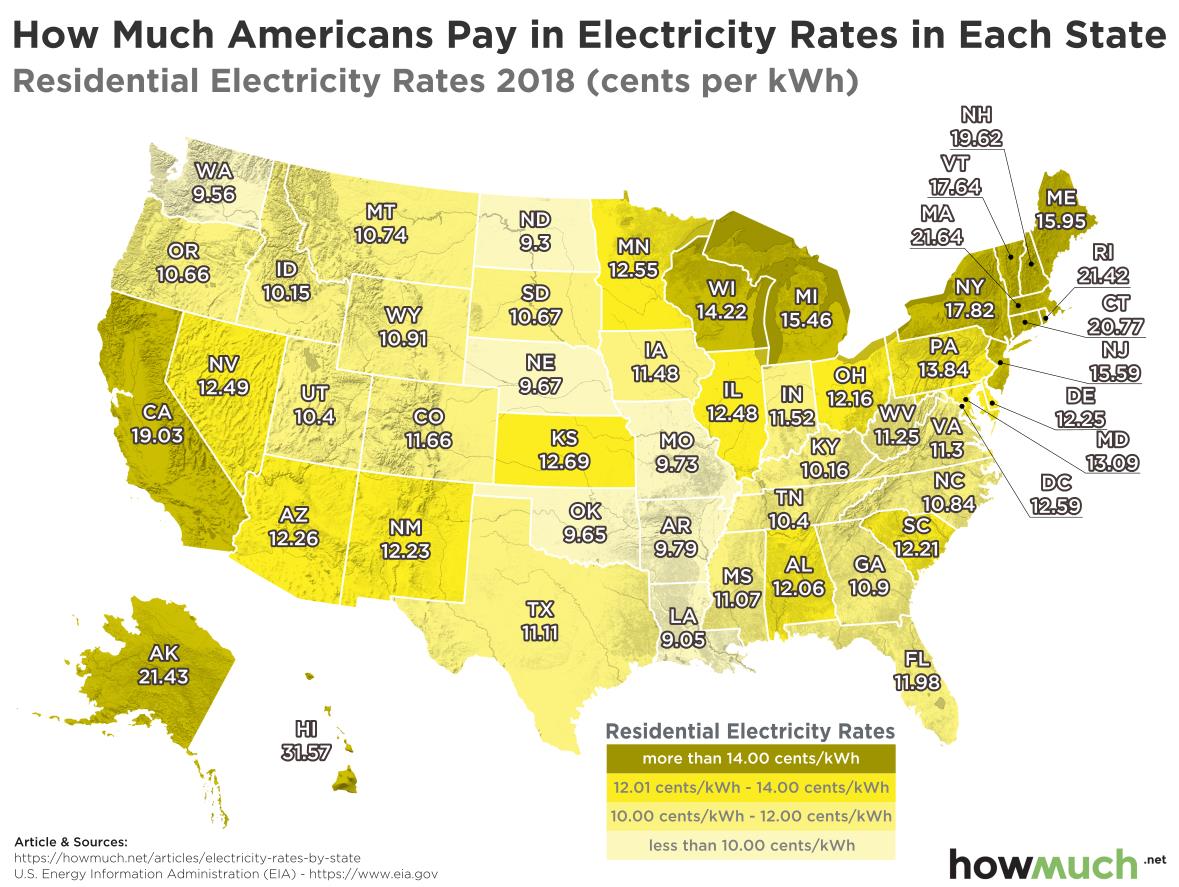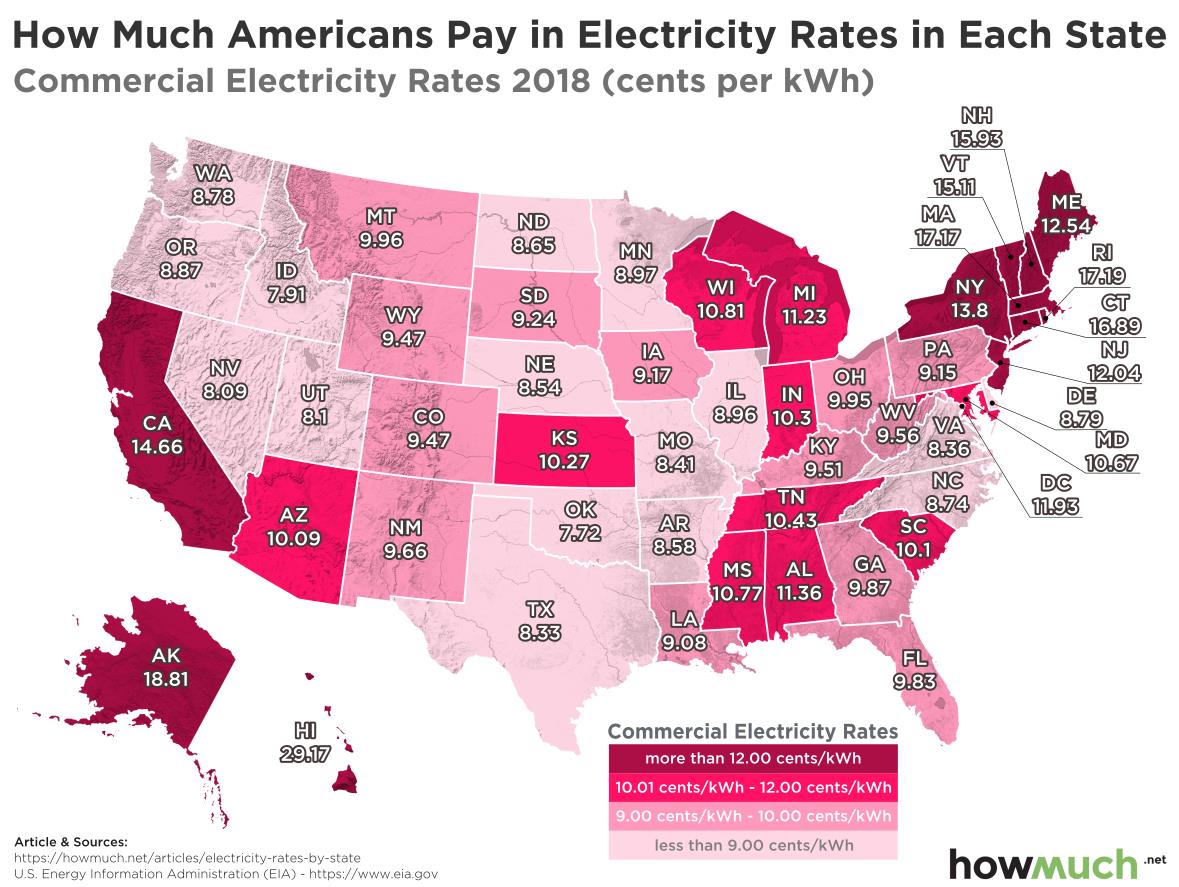 The cost of electricity varies widely around the US with a kilowatt-hour (kWh) in Hawaii costing households three and a half times as much as in Louisiana.
By far the most expensive electricity, for both households and businesses, can be found in Hawaii. Because Hawaii has virtually no local fossil fuel resources or nuclear power plants, and has yet to find a way to replace most of its conventional on-demand power with intermittent renewable power, the state still produces most of its electricity with imported oil, the most expensive option and very polluting. The next most expensive states are Massachusetts, Alaska, Rhode Island, and Connecticut with the order depending on whether you are a business or a household. Like Hawaii, higher electricity prices in Alaska are somewhat inevitable. Alaska's great size and dispersed rural population make economies of scale tough for cheap electricity distribution. Massachusetts, Rhode Island, Connecticut, the rest of the North East, and California, which also have high electricity prices, don't have anything to blame for their costs except their policy choices.
The average household electricity price among the states is 13.31 cents per kWh versus 10 cents for business. Interestingly, Tennessee and Louisiana are the only states where households pay less than business.
P.S. If you would like to be updated via email when we post a new article, please click here. It's free and we won't send any promotional materials.