Submitted by Taps Coogan on the 25th of April 2020 to The Sounding Line.
The Temple of Isis on the Island of Philae in Egypt. After the construction of the Aswan Low Dam in 1902, the temple was frequently flooded. The photo dates to sometime between 1902 and 1920. The temple was eventually relocated.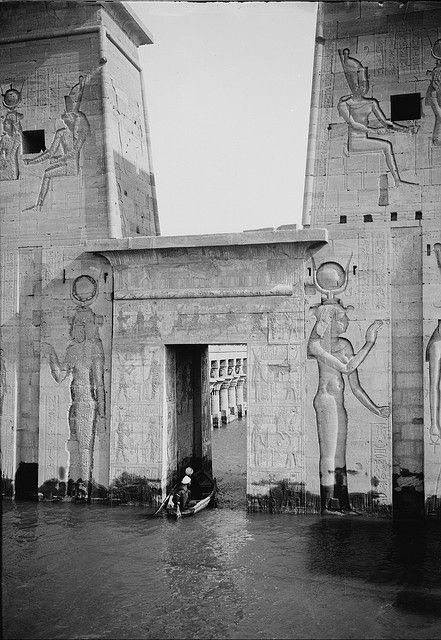 Would you like to be notified when we publish a new article on The Sounding Line? Click here to subscribe for free.