Submitted by Taps Coogan on the 21st of July 2018 to The Sounding Line.
A photo, taken by famous aerial photographer Alfred Buckham in the 1930s, showing a biplane flying over the Great Pyramids of Giza during a dust storm.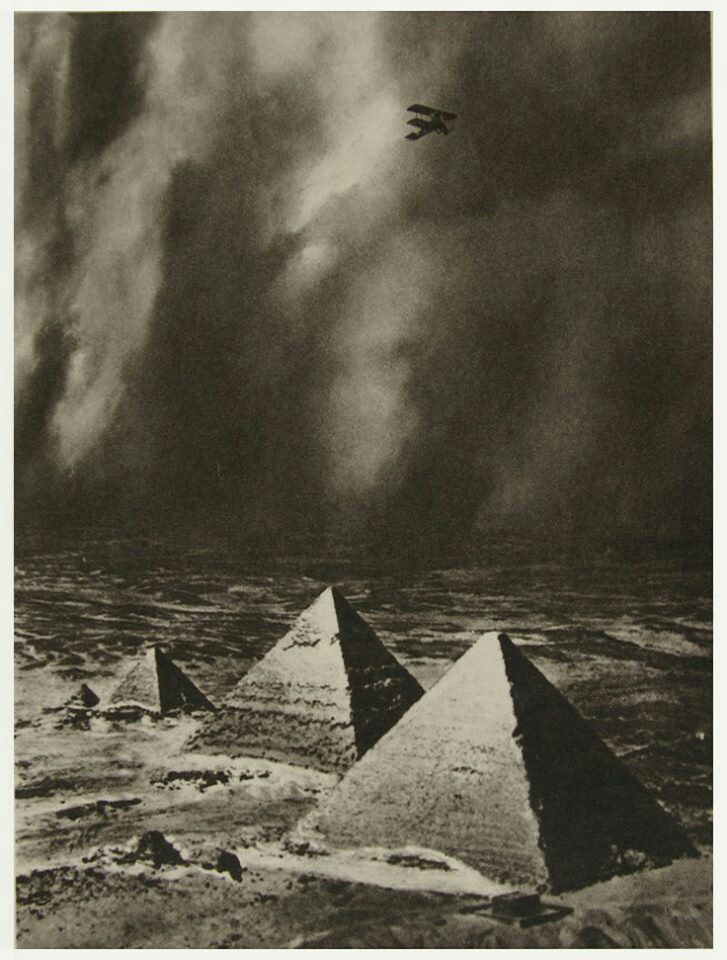 P.S. If you would like to be updated via email when we post a new article, please click here. It's free and we won't send any promotional materials.