Submitted by Taps Coogan on the 9th of February to The Sounding Line.
Via Adventures in Mapping, the following graphic details, in classic style, the five rivers basins that carry the most plastic waste into our oceans: the Yangtze, the Ganges, the Xi (Pearl River), the Huangpu, and the Cross River.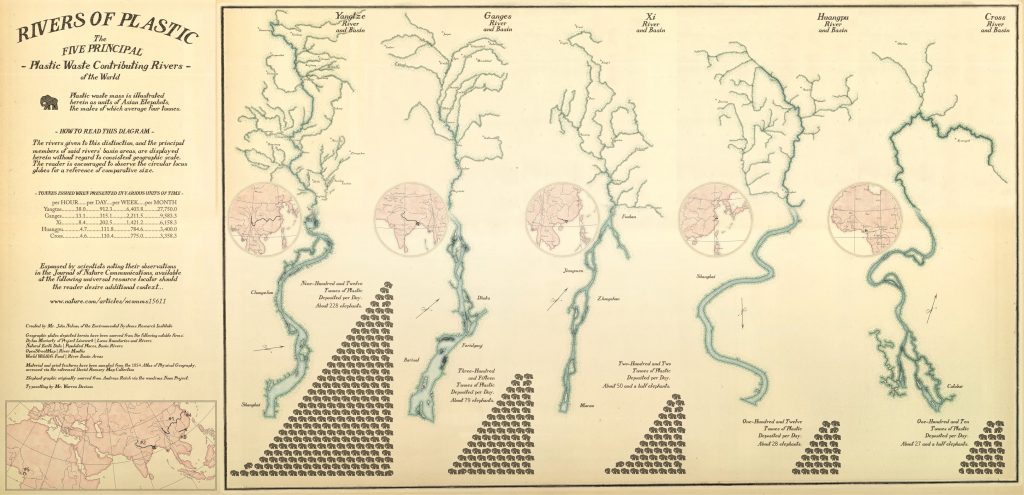 The daily volume of plastic that each river carries to the ocean each day is illustrated as an equivalent weight in elephants, with the Yangte River carrying a stunning 228 elephants worth of plastic trash every day. More numerically specific equivalents are as follows:

Check out Adventures in Mapping for more interesting maps.
P.S. If you would like to be updated via email when we post a new article, please click here. It's free and we won't send any promotional materials.