Submitted by Thurstan Timber on the 2nd of January 2019 to The Sounding Line.
The following image, via Kingsly Harvest, is of another hay trolley. It is a Stowell Timber "Wide Mouth," Boyd designed and cast at the Stowell Foundry. Hay trolleys represent some of the first industrial products to emerge after the American Civil War which leveraged the enhanced foundry expertise gained by extensive weapon making. To learn more check out Hay Trolley Heaven on Facebook.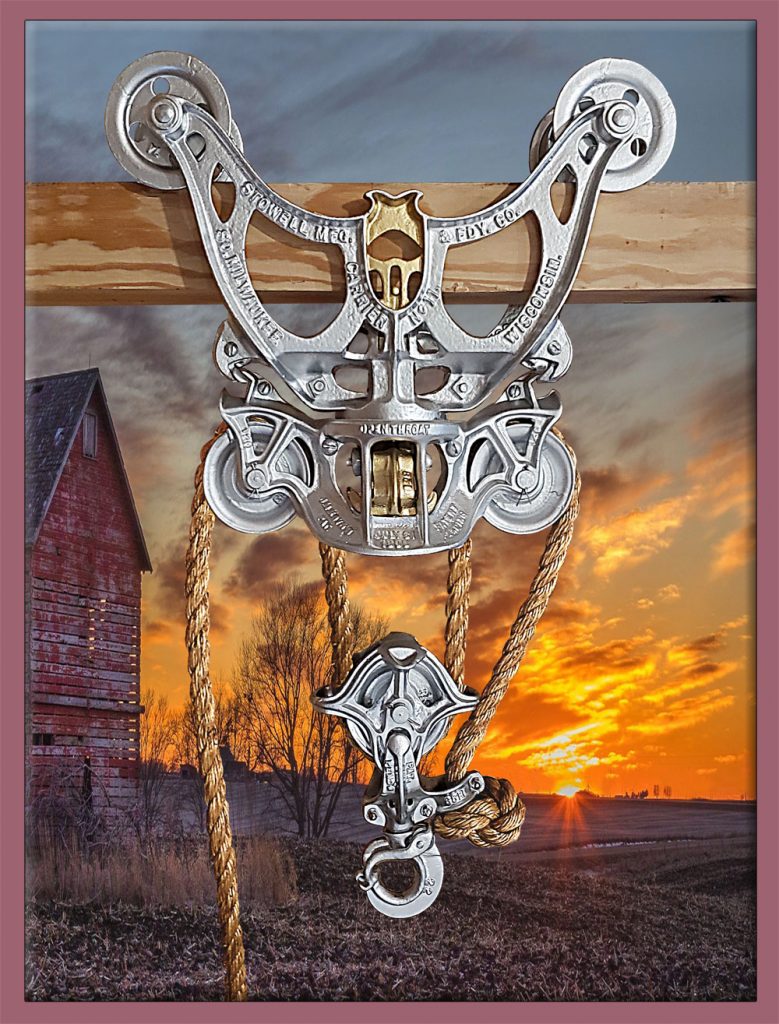 P.S. If you would like to be updated via email when we post a new article, please click here. It's free and we won't send any promotional materials.