Submitted by Taps Coogan on the 13th of June 2018 to The Sounding Line.
Perhaps the only known instance of a zeppelin capturing an enemy ship, the German L.23 Zeppelin captured the Norwegian barque 'Royal' on April 23rd 1917 during World War I. The Royal was an unarmed merchant ship and surrendered when the L.23 dropped a bomb in front of its bow. It was found to be in possession of contraband cargo and the ship was taken as a prize. The crew was later taken by a German destroyer.
The L.23 was housed in an aquatic hanger in the north sea, pictured here: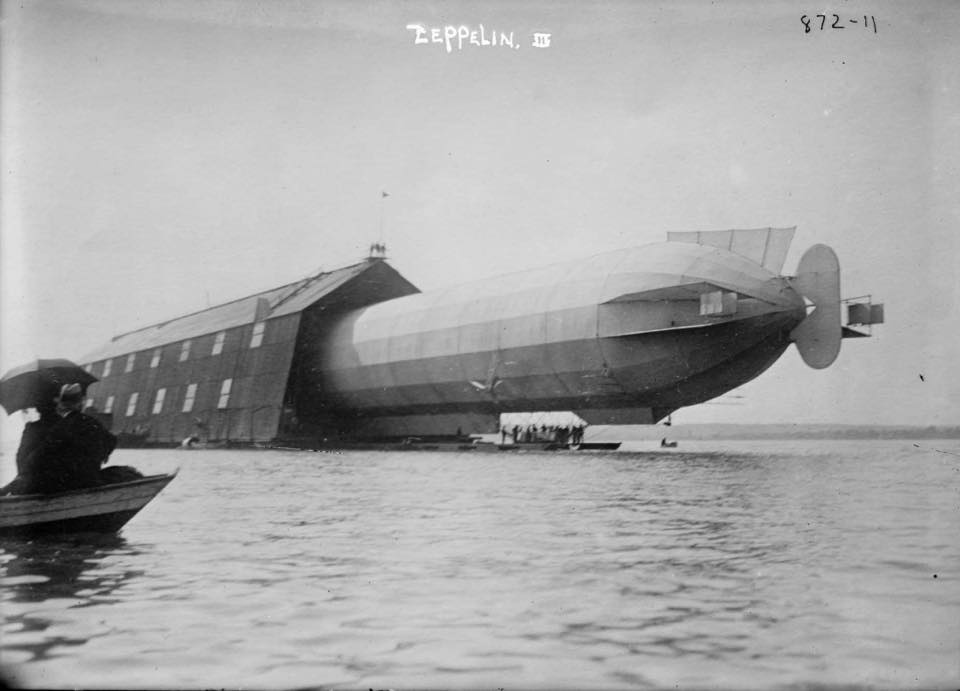 To see the changing front lines every day during World War I, click here.
P.S. If you would like to be updated via email when we post a new article, please click here. It's free and we won't send any promotional materials.