Submitted by Taps Coogan on the 14th of January 2020 to The Sounding Line.
Enjoy The Sounding Line? Click here to subscribe.
Amid ongoing geopolitical tensions between the US and Iran, and mounting anti-government protests in Iran, it is important remember that the Iranian economy is in the midst of its largest contraction in recent memory. As the following infographic from Statista.com highlights, the Iranian economy shrunk by a whopping 9.5% in 2019 once the country's persistently high inflation rate is accounted for.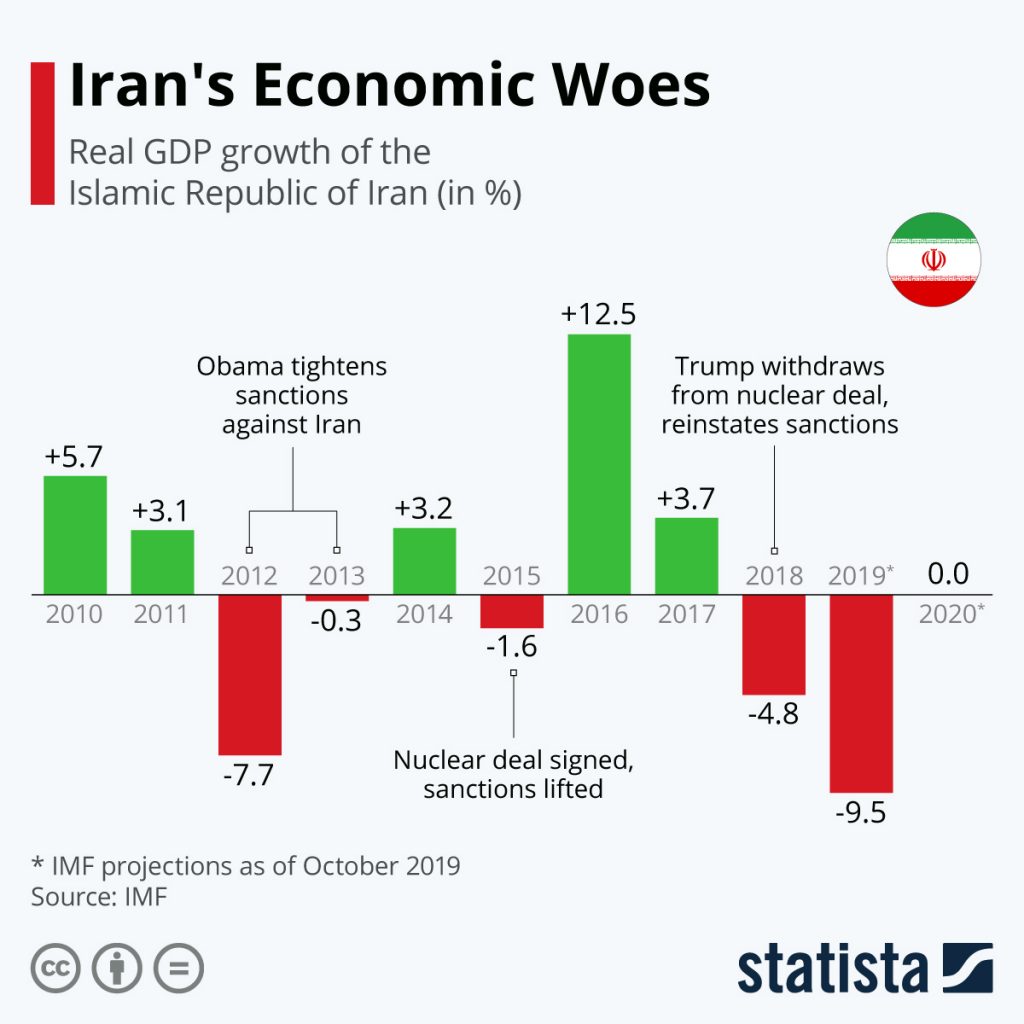 While a 9.5% contraction in real GDP is worse than the US during the worst year of the Great Depression, it is nothing compared to Venezuela which likely suffered a mind boggling 35% contraction in its economy last year.
Would you like to be notified when we publish a new article on The Sounding Line? Click here to subscribe for free.