Submitted by Taps Coogan on the 7th of May 2019 to The Sounding Line.
Enjoy The Sounding Line? Click here to subscribe.
According to the United States Bureau of Economic Analysis (BEA), local, state, and federal interest expenses on government debt owned by the public exceeded $824 billion in 2018, or 4% of GDP. The interest expense on government debt was nearly 18% more than the $700 billion of budgeted federal military spending in fiscal year 2018 and 93% of total military spending when off-budget and 'emergency' military spending are included ($890 billion). Nearly $119 billion of the $824 billion in government interest expenses were paid to overseas entities.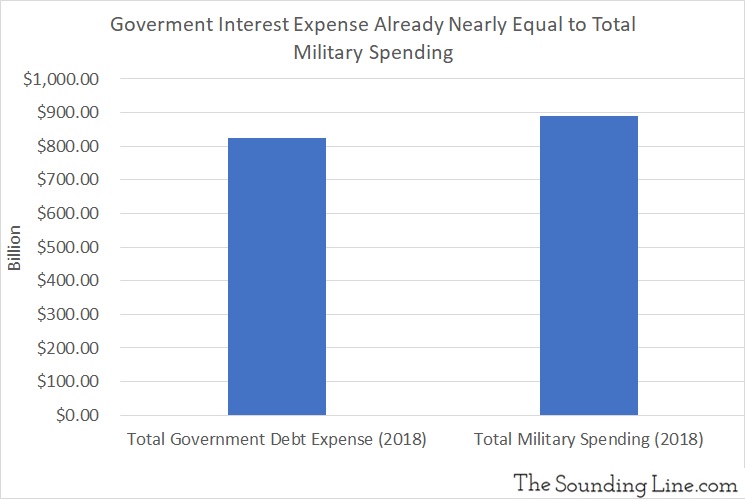 While CBO forecasts imply that the federal interest expense will surpass military spending sometime around 2030, if state and local government debt expenses are included, government debt expenses could overtake total military spending as early as this year.
Would you like to be notified when we publish a new article on The Sounding Line? Click here to subscribe for free.