Submitted by Taps Coogan on the 3rd of October 2019 to The Sounding Line.
Enjoy The Sounding Line? Click here to subscribe.
The following chart, from Statista.com, shows the results of a McKinsey survey that asked business executives around the world whether they feel that global economic conditions have worsened in the previous six months.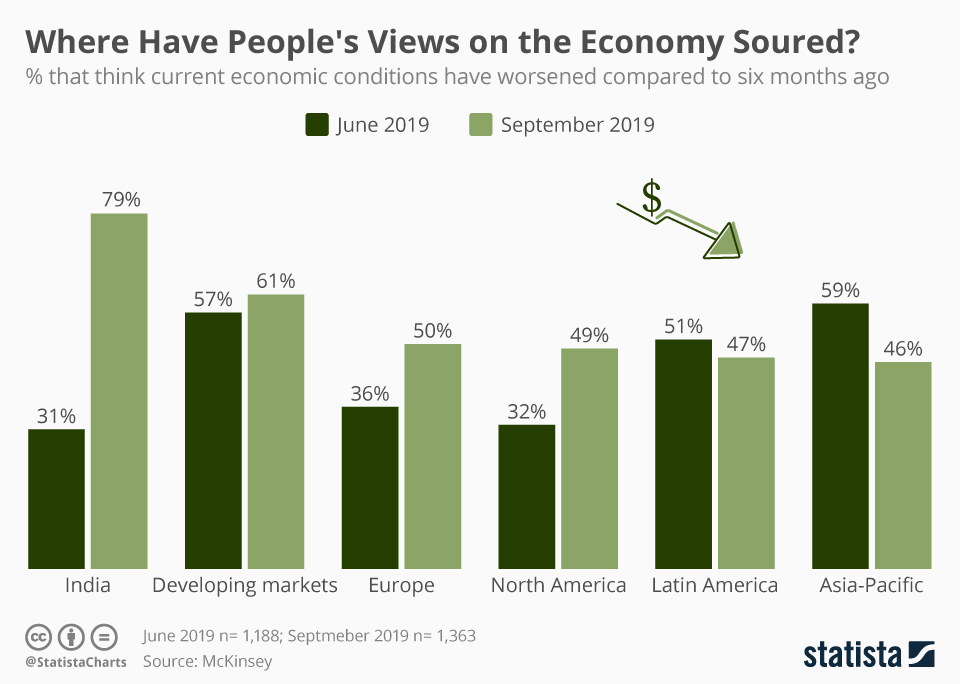 Among the regions surveyed, all saw increases in negative sentiment between June and September 2019 except for Latin America and, somewhat surprisingly, Asia-Pacific. The largest increase in negative sentiment occurred in India where 79% of executives now feel that economic conditions have worsened compared to six months ago.
While North America saw an increase in negative sentiment compared to June, 51% of executives still did not feel that economic conditions had worsened in the past six months.
The overall global results are shown below. Globally, the survey results where the most negative since 2012.
Would you like to be notified when we publish a new article on The Sounding Line? Click here to subscribe for free.