Taps Coogan – October 17th, 2021
Enjoy The Sounding Line? Click here to subscribe for free.
While the world remains entranced by China's illusion of growth despite the hardening Marxist policies of the nation's dictator for life, its shrinking workforce population, the devolution of its property bubble, and its confrontational military posture, another country is quietly positioning itself to be what China was 30 years ago: a reform minded demographic powerhouse.
That country is India and for those keeping track it's boasted the best performing markets for any major economy in the world since last year's Covid lows, setting it up to overtake the UK and become the fifth largest market capitalization in the world.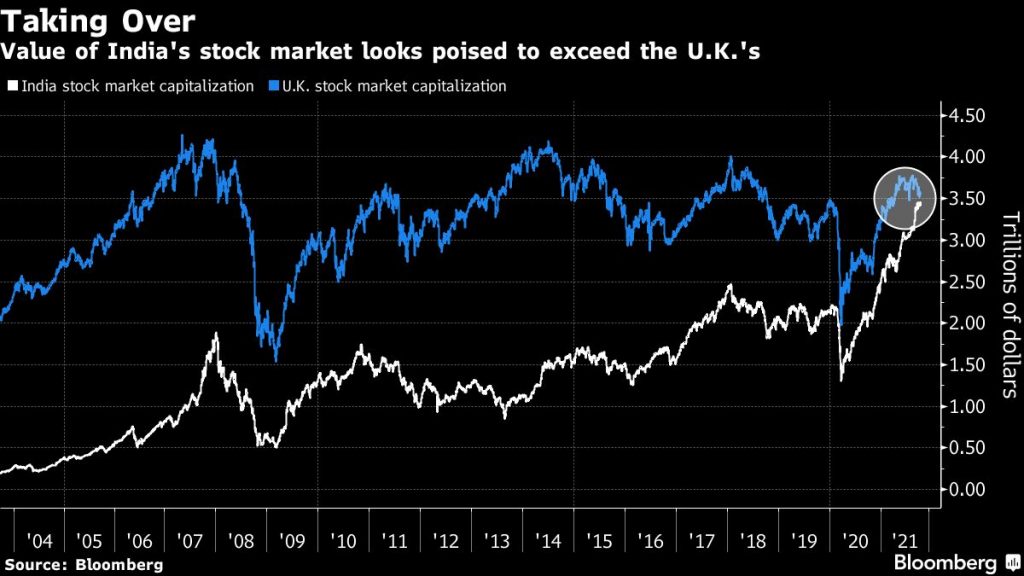 India's benchmark SENSEX index has also smashed China's benchmark Shanghai Composite over the past decade, compounding at over twice the rate. The IMF forecasts India's GDP growth rate to be nearly twice that of China in 2022.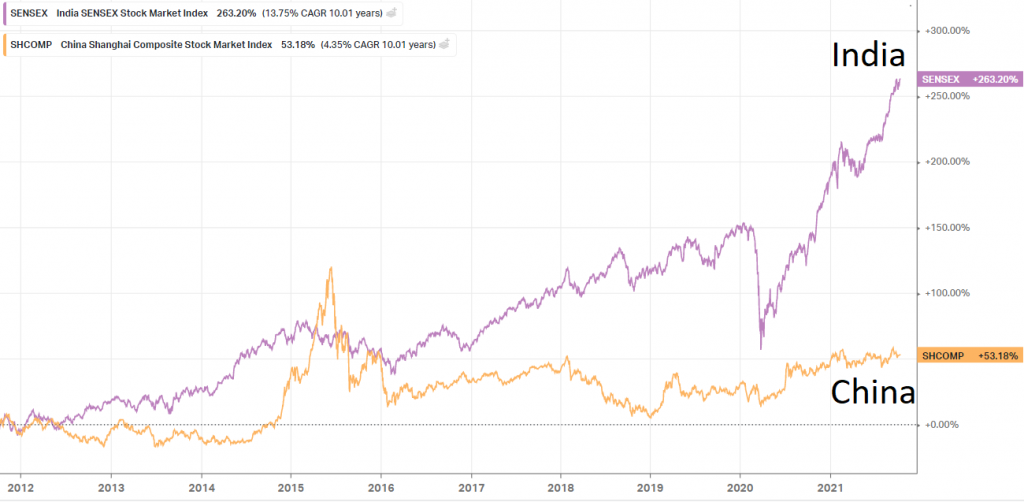 Would you like to be notified when we publish a new article on The Sounding Line? Click here to subscribe for free.