Taps Coogan – March 9th, 2023
Enjoy The Sounding Line? Click here to subscribe for free.
With the market starting to price in a greater than 50% chance of a 50 basis point rate hike later this month, it's worth remembering that the decline in CPI since its peak last June has been the fastest decline outside a severe recession since the 1950s.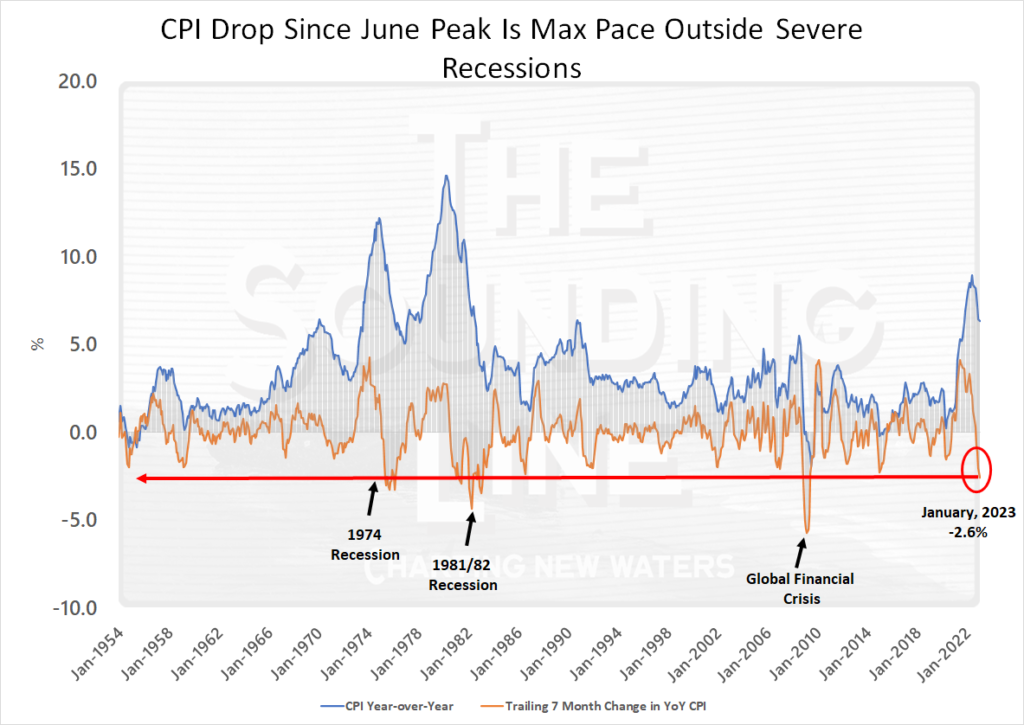 Headline CPI (year-over-year) has dropped 2.6% in the seven months between its peak in June 2022 and the latest data from January. That is the fastest seven month decline since the early 1950s with the only exceptions being the three worst post-Great Depression recessions: 1974, 1981/82, and the Global Financial Crisis.
This is as close to a 'goldilocks' pace of decline in CPI as the Fed is going to get. The risk/reward of resuming double rate hikes is dubious.