Taps Coogan – December 2nd, 2020
Enjoy The Sounding Line? Click here to subscribe.
The following chart, from the Financial Times, shows the market implied inflation rate over the next ten years based on the difference between the 10-year treasury yield and the 10-year TIPS.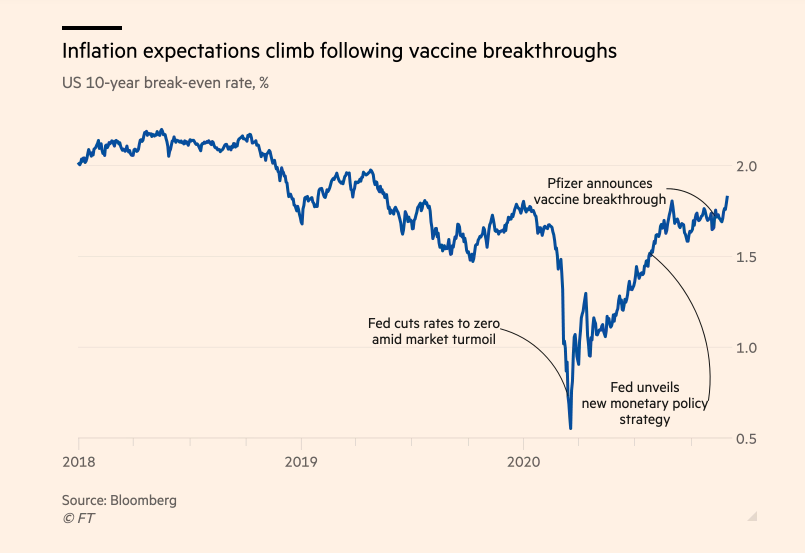 Amid the ongoing debate as to whether the whirlwind events of 2020 will prove to be inflationary or deflationary, it looks as though the market's implied expectations are moving into the inflation camp.
If that proves to be the case (a big if…), we can start to imagine who the bag-holders for the capital misallocation debt-palooza of the past decade are: bond holders who lent money for next to nothing while central banks were promising to do whatever to takes to create negative real rates. Whatever happened to don't fight the Fed?
Would you like to be notified when we publish a new article on The Sounding Line? Click here to subscribe for free.