Taps Coogan – April 30th, 2023
Enjoy The Sounding Line? Click here to subscribe for free.
Regardless of whether you think a recession is coming soon or not, the following chart from Bespoke, based on data from the American Association of Individual Investors sentiment surveys (AAII), is a reminder that more investors consider themselves bearish than bullish for the 10th week running, as was the case nearly every week for the last year.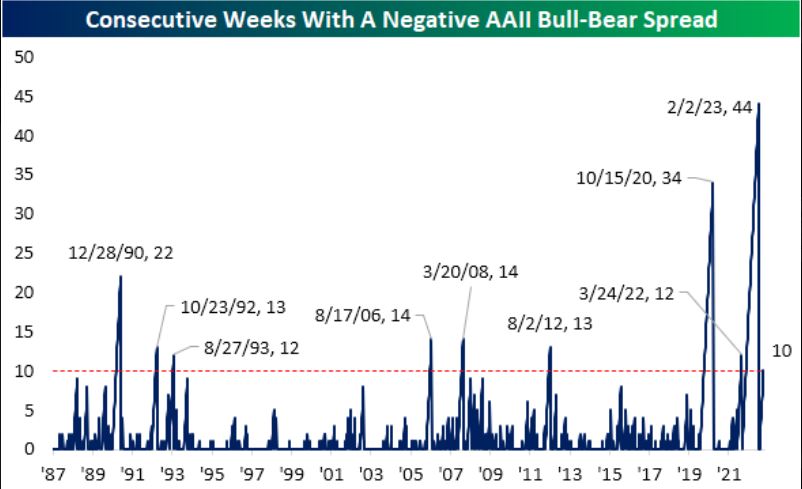 Sentiment over the past year has been the most persistently bearish since at least the late 1980s. That's likely because the case for a recession based on leading indicators is so glaring that even the Fed is giving a recession nearly 50% odds this year.
Ironically, recession forecasts have pretty much always been contrarian calls. That makes this situation genuinely unprecedented, which should give pause to both the bulls and bears. Consensus forecasts tens to be linear extrapolations of the recent past and, as such, not particularly insightful for non-linear things like the economy.