Taps Coogan – February 19th, 2021
Enjoy The Sounding Line? Click here to subscribe.
The following chart, from Sven Henrich of Northman Trader, is a timely reminder that the most dangerous moment with regards to the treasury yield curve predicting bear markets is right about now.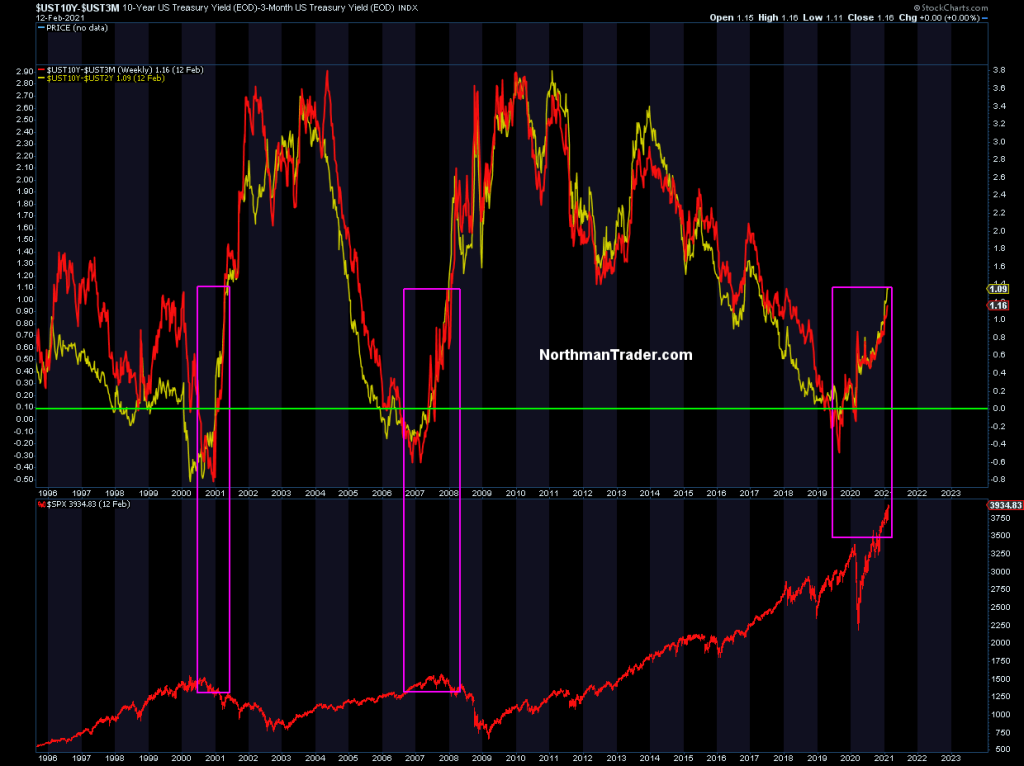 Lots of articles were written about the yield curve inversion back in 2019, including here. People tend to forget that yield curve inversions lead recessions by about a year or two and are usually in the processes of steepening by the time the bear markets starts. That would put us in a dangerous moment for financial markets.
While that's certainly ominous, given that we've already had sharp albeit brief bear market and are still in a recession, and given all of the unprecedented policy that we are seeing, it is hard to know how much weight to put on things like the yield curve.
Of course, no amount of premonition is going to dampen the raging party in financial markets. Then again, maybe that's the whole point.
Would you like to be notified when we publish a new article on The Sounding Line? Click here to subscribe for free. The Sounding Line is now ad free and 100% reader supported. Thank you to everyone who has donated.