Taps Coogan – January 27th, 2023
Enjoy The Sounding Line? Click here to subscribe for free.
As the following charts from Bloomberg's Michael McDonough highlights, S&P 500 call transcript references to "labor shortages" are moderating and talk of "job cuts" is on the rise.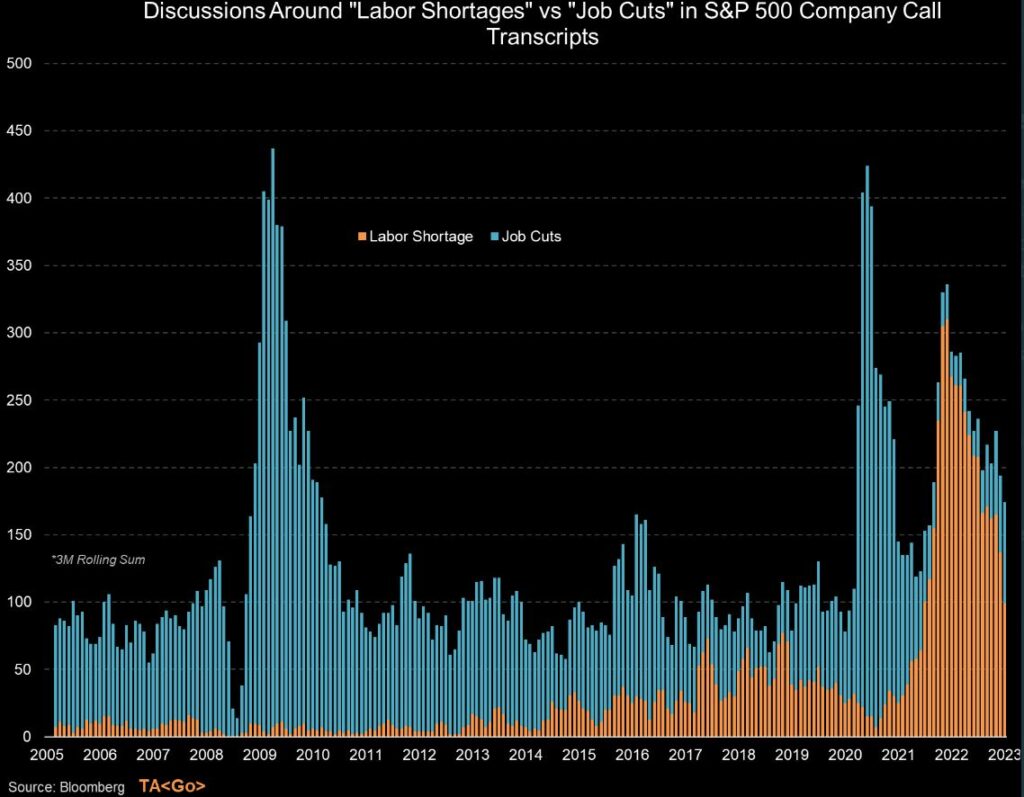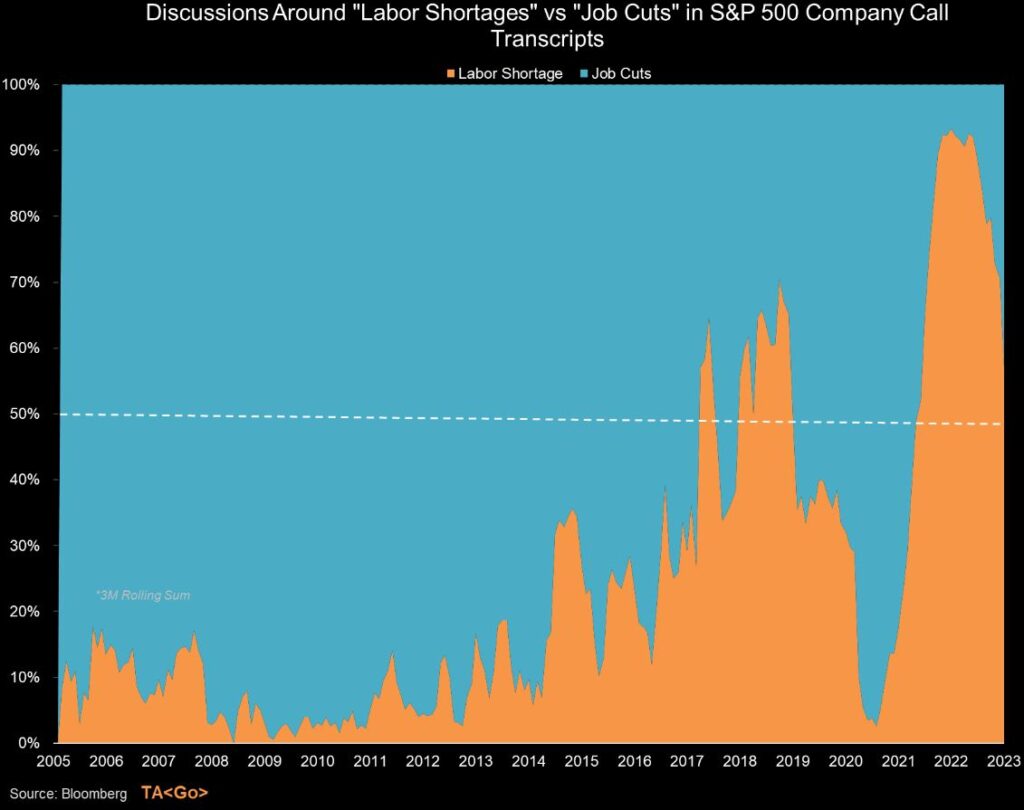 The following chart, from Bloomberg via Acemaxx Analytics, focuses on mentions of 'job cuts' by sector since 2005.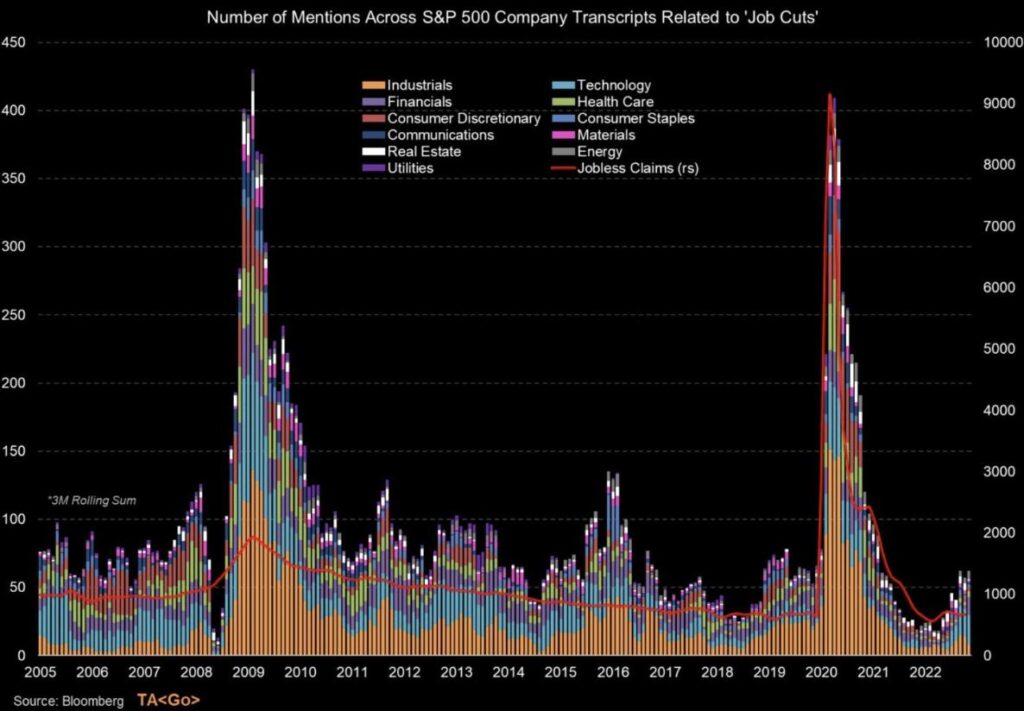 The punchline of all these charts is that talk of the labor shortage is easing while talk of job cuts is rising. Of course, 'job cuts' talk is far from excessive levels, as highlighted in the chart above. While we assume the labor market will continue to weaken, it's far from crisis levels.