Taps Coogan – January 11th, 2023
Enjoy The Sounding Line? Click here to subscribe for free.
Enjoy The Sounding Line? Click here to subscribe for free.
Leland Miller, the man who runs the largest private in-country data-collection network in China – China Beige Book International, recently spoke with CNBC about what to make of China's 'reopening' as its Covid wave presumably crests.
Some excerpts from Mr. Miller:
"The state of the consumer in China is very poor. You had a different type of stimulus in the West. Consumers were stimulated, households were stimulated. You didn't have that in China. So, you've had a problem with consumption falling for several years… The government has promised that there is going to be this shift from investment to consumption. It's never happened (and) it doesn't look like it's happening. Now, you will have this cyclical bounce back. So, there is the potential you have what we call a head-fake, where consumers get back into it for two, three, maybe four quarters and start spending. They're certainly going to be traveling… Does this represent anything more than a three/four quarter-at-most bounce? The answer is probably not. You still have the cyclical bounce back framed within the context of a long term structural slowdown. You have to be very careful of that head-fake in 2023."
Speaking of that structural slowdown, China's population has now begun shrinking and will likely be overtaken by India this year, which is now growing at a substantially faster pace than China.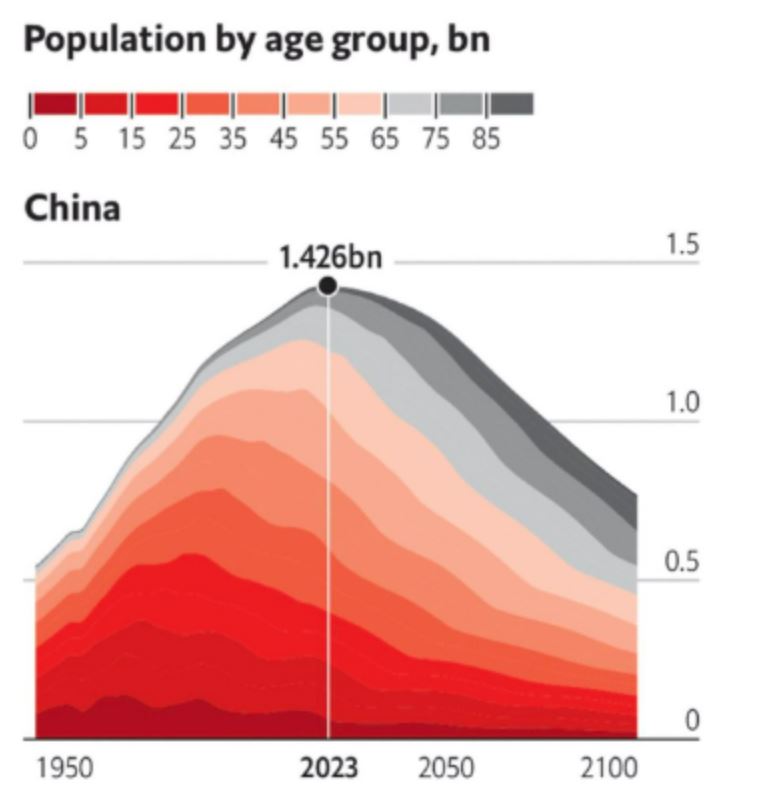 There is more to the interview so enjoy it above.