Taps Coogan – November 4th, 2021
Enjoy The Sounding Line? Click here to subscribe for free.
As the following chart from Statista highlights, the time it takes for goods shipped by container from China has surged from roughly 40 days back in 2019 to a whopping 73 days as of September 2021.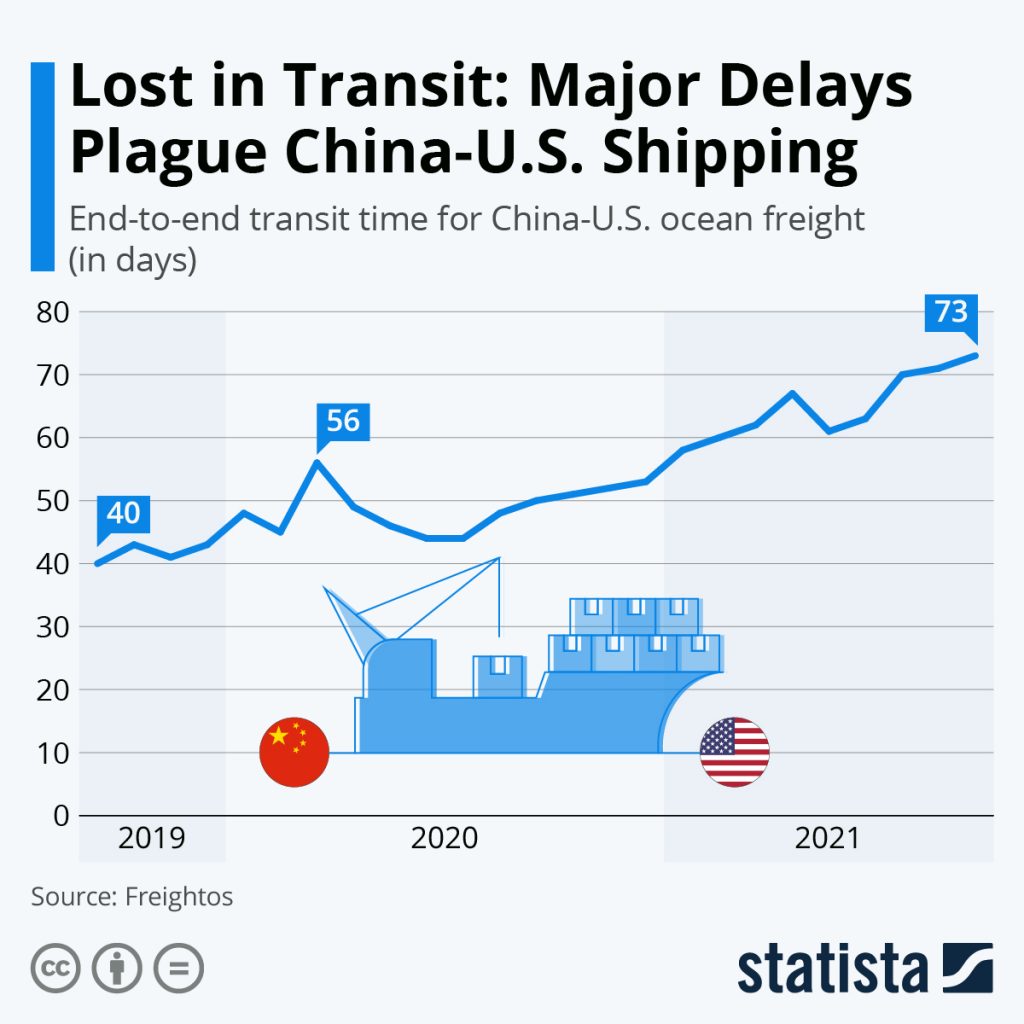 The punchline here is that shipping delays are worse right now than they were last Spring and Summer when the entire global economy was in lockdown and, by the look of it, the worst is yet to come.
What's causing these delays and empty shelves? An unprecedent spike in demand for manufactured goods spurred on by round after round of helicopter checks from Uncle Sam, surging energy prices that have led to production curtailments in China and elsewhere, shifts in consumer preferences, environmental and union oriented changes to California trucking regulations, supply chain disruptions from Covid, etc…
Along with the increase in delays has come a surge in prices. According to freight booking platform Freightos, the cost to send a shipping container from Asia to the US West Cost is now up 330% versus a year ago.
Looks like transient inflation is going be around for a bit longer…
Would you like to be notified when we publish a new article on The Sounding Line? Click here to subscribe for free.