Taps Coogan – July 30th, 2020
Enjoy The Sounding Line? Click here to subscribe
Ever wonder how much solid ground there is in the Solar System? Here's your answer from cartoonist and artist XKCD.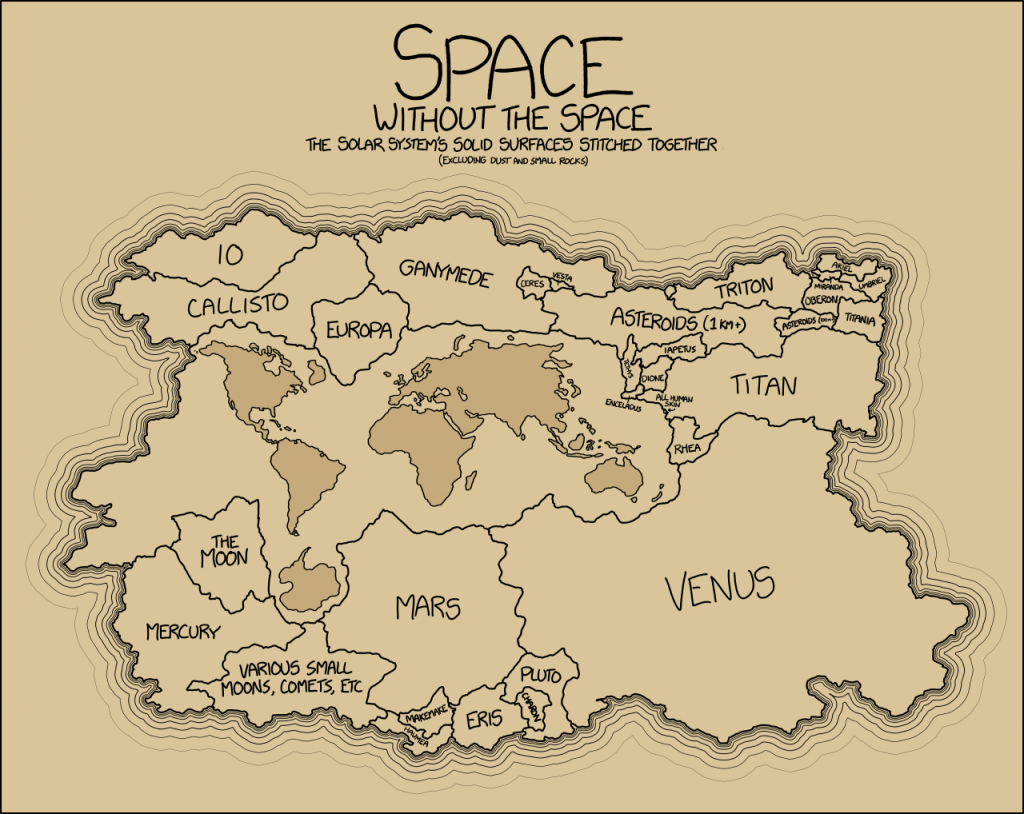 The biggest planets in the solar system are gas giants that lack solid ground. That means that Earth actually possesses the largest solid surface area in the solar system (even if most is covered by water). There really isn't as much solid surface area out there as one might expect.
Would you like to be notified when we publish a new article on The Sounding Line? Click here to subscribe for free.