Submitted by Taps Coogan on the 16th of July 2019 to The Sounding Line.
Enjoy The Sounding Line? Click here to subscribe.
The following map, from the cost estimation website HowMuch.net, shows total per capita consumer debt in every state in the US. Consumer debt includes: mortgages, student loans, credit cards, auto loans, and other types of consumer debt.
The region with the highest total consumer debt per capita is Washington DC ($86,730), followed by Hawaii ($72,590), California ($71,860), Colorado ($71,340), and Maryland ($71,120).
The states with the lowest consumer debt per capita are: West Virginia ($29,430), Mississippi ($32,100), and Arkansas ($32,790).
The story of consumer debt in the US since the Financial Crisis is a complicated one. In dollar terms, consumer debt levels are the highest on record. Relative to GDP, total consumer debt levels have actually fallen by about 15%. While overall consumer debt has fallen relative to the economy and its servicing cost has fallen relative to household incomes, certain underlying types of consumer debt have grown rapidly. In particular, student debt has nearly doubled since the Financial Crisis to just under $1.6 trillion.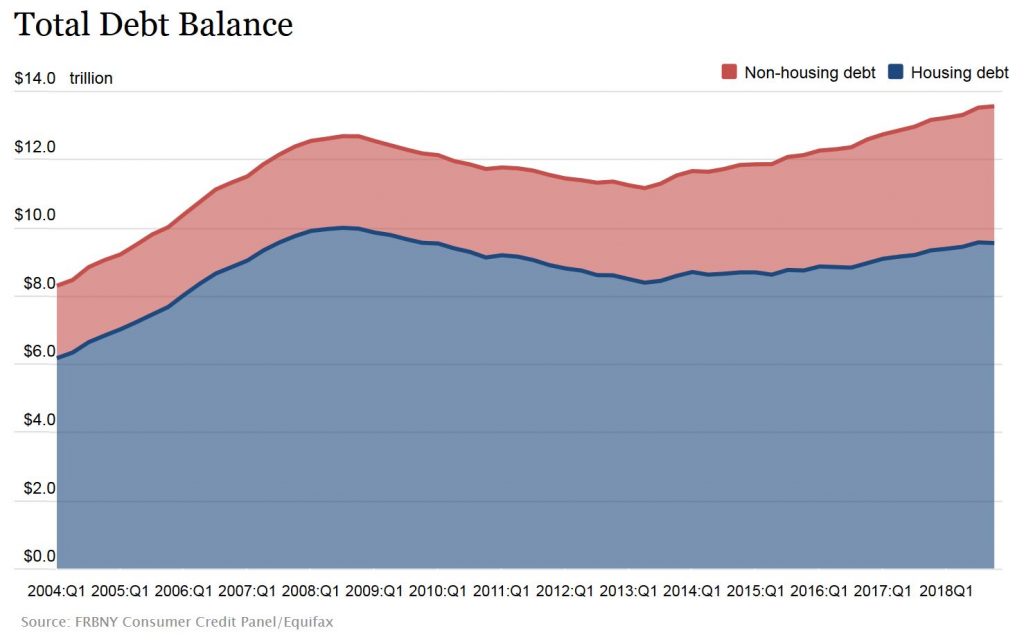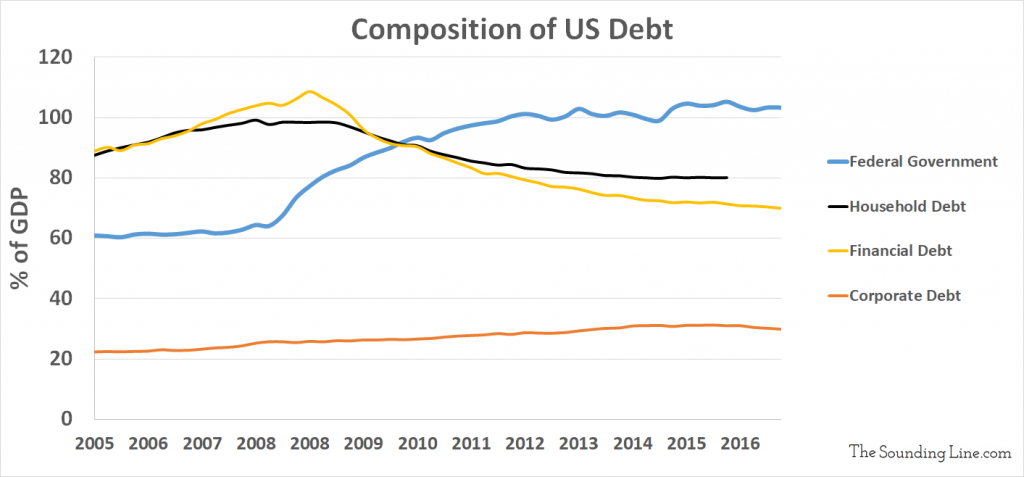 Would you like to be notified when we publish a new article on The Sounding Line? Click here to subscribe for free.