Taps Coogan – November 20th, 2021
Enjoy The Sounding Line? Click here to subscribe for free.
The following infographic, from Visual Capitalist, shows the installed solar power capacity of the world's major economies.
As the graphic highlights, China leads the world with nearly 254 GW of solar capacity, followed by the US at 75 GW, Japan at 67 GW, and Germany at 53 GW.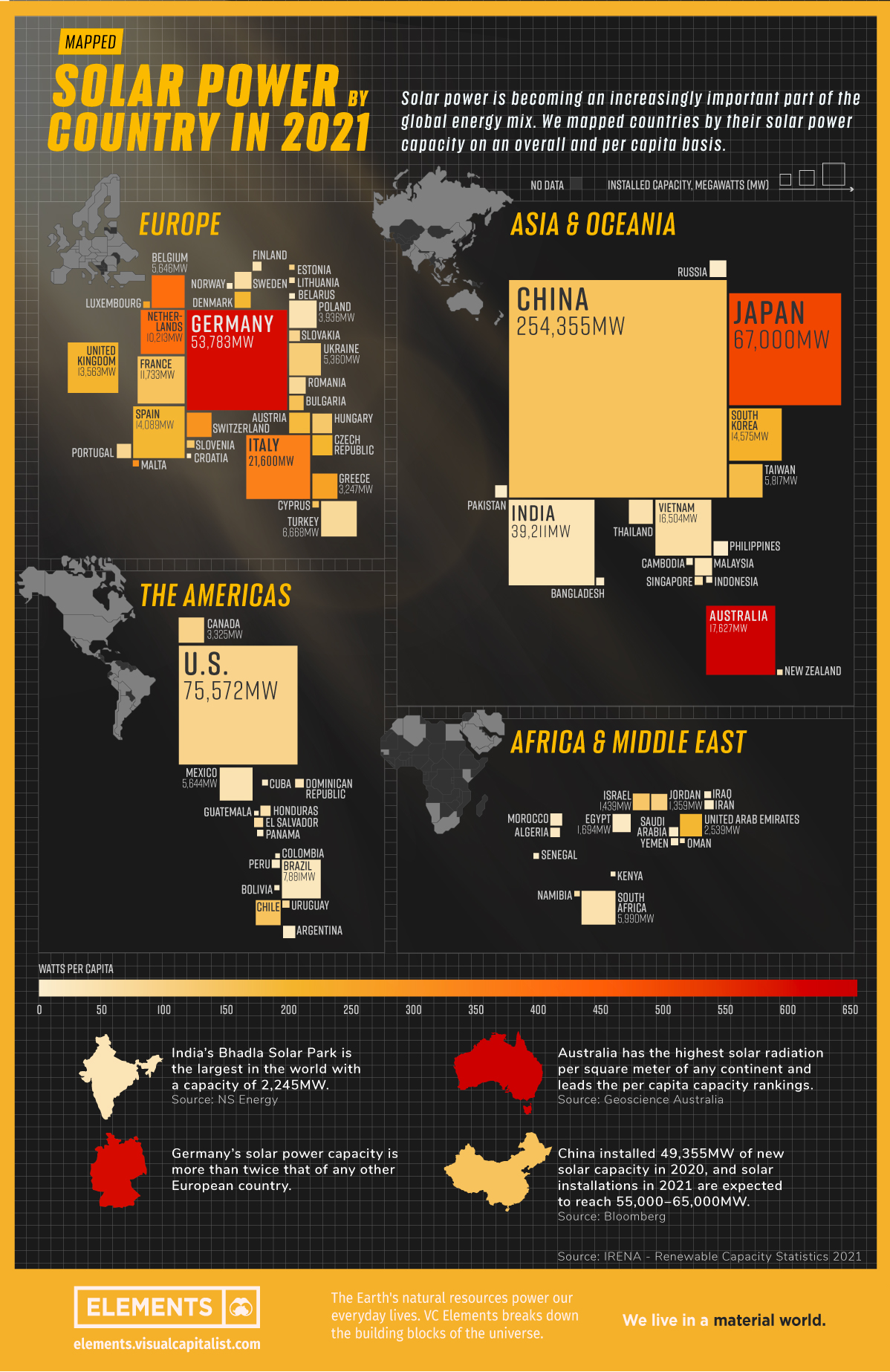 Of course, installed capacity and actual generation are two very different things. The capacity factor of solar power, the percent of the nameplate solar capacity that is actually generated, varies from region to region based on solar intensity, which is dependent on latitude, weather, and altitude. A typical solar capacity factor in sunny Phoenix, Arizona might be 23%, but just 16% in overcast Seattle, Washington. Solar power output also varies several fold between winter and summer in temperate climates. That means solar output will average a single digit percentage of nameplate capacity for weeks or months during the winter, requiring 100% renewable-and-battery grids to not just store energy to cover the 100% day to night fluctuation in solar output, but to store energy for six months from the solar maximum to the solar minimum. The batteries that charge and deplete everyday to handle day-to-night fluctuations naturally cannot be the same ones that must remain charged to carry energy from summer to winter, meaning that most estimates of battery storage requirements for 100% renewable systems are disingenuously off by multiples.
Would you like to be notified when we publish a new article on The Sounding Line? Click here to subscribe for free.