Submitted by Taps Coogan on the 27th of September 2018 to The Sounding Line.
The following graphic, from Reddit user CountZapolai, shows the predominant languages spoken throughout the British Isles since shortly before the Fall of the Roman Empire in 400 AD. While English is the predominant language of the British Isles today, the linguistic history of the Isles is quite convoluted.
Despite much of the British Isles having been under Roman control for hundreds of years, the primary languages of the Isles were still the indigenous Celtic languages at the time of the fall of the Roman Empire. Saxon and Norse invasions thereafter brought English and Norse to the Isles. While Norse failed to take hold, English has gradually displaced most of the native Celtic languages in Britain and Ireland, leaving it the dominant langauge of the UK and Ireland today. Nonetheless, hundreds of thousands of Irish, Welsh, Scottish Gaelic, and Cornish speakers remain to this day.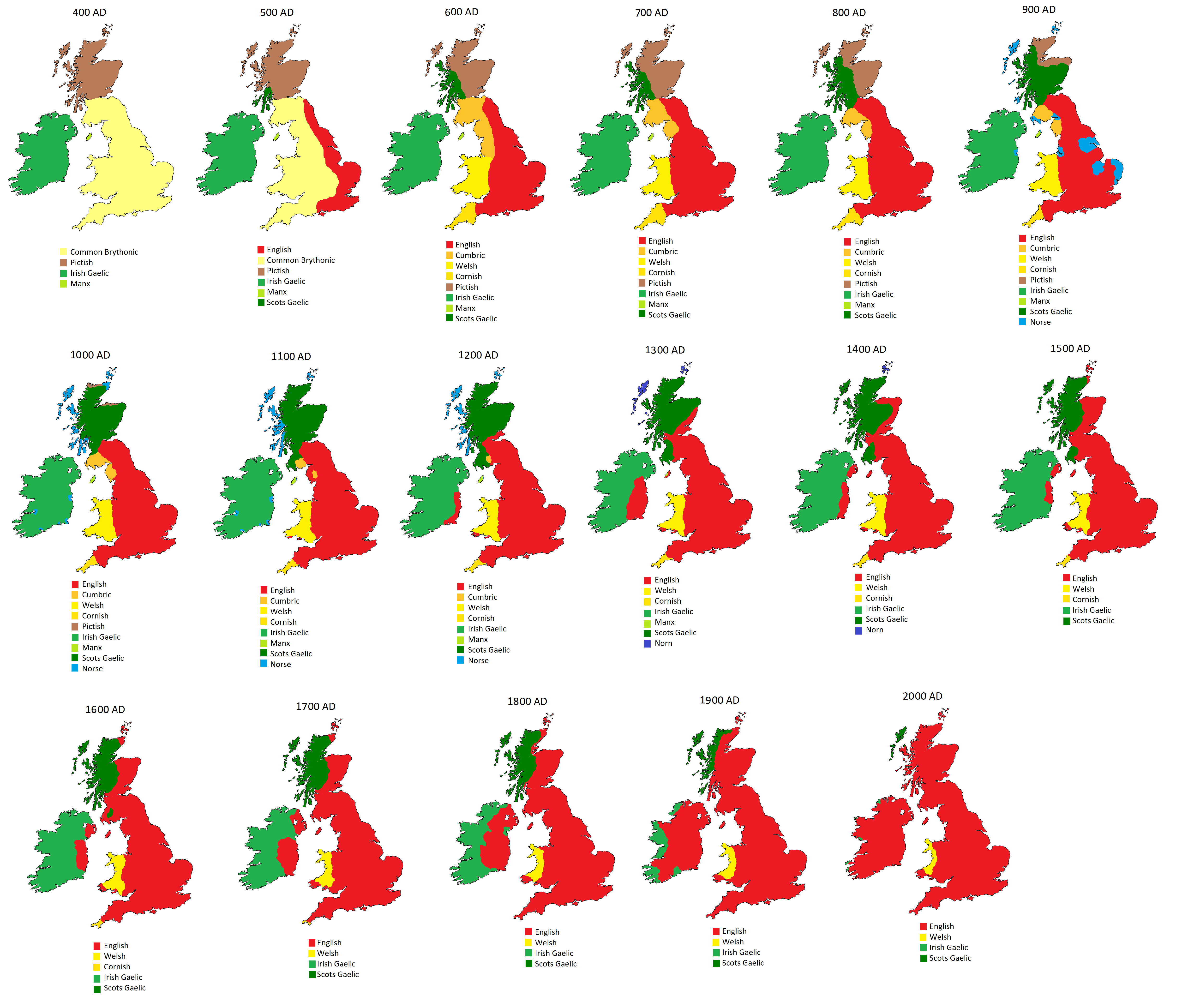 If you would like to be updated via email when we post a new article, please click here. It's free and we won't send any spam.