Submitted by Taps Coogan on the 28th of July 2018 to The Sounding Line.
The following chart shows a selection of countries in Western Europe that, together, have an economy larger than Russia's.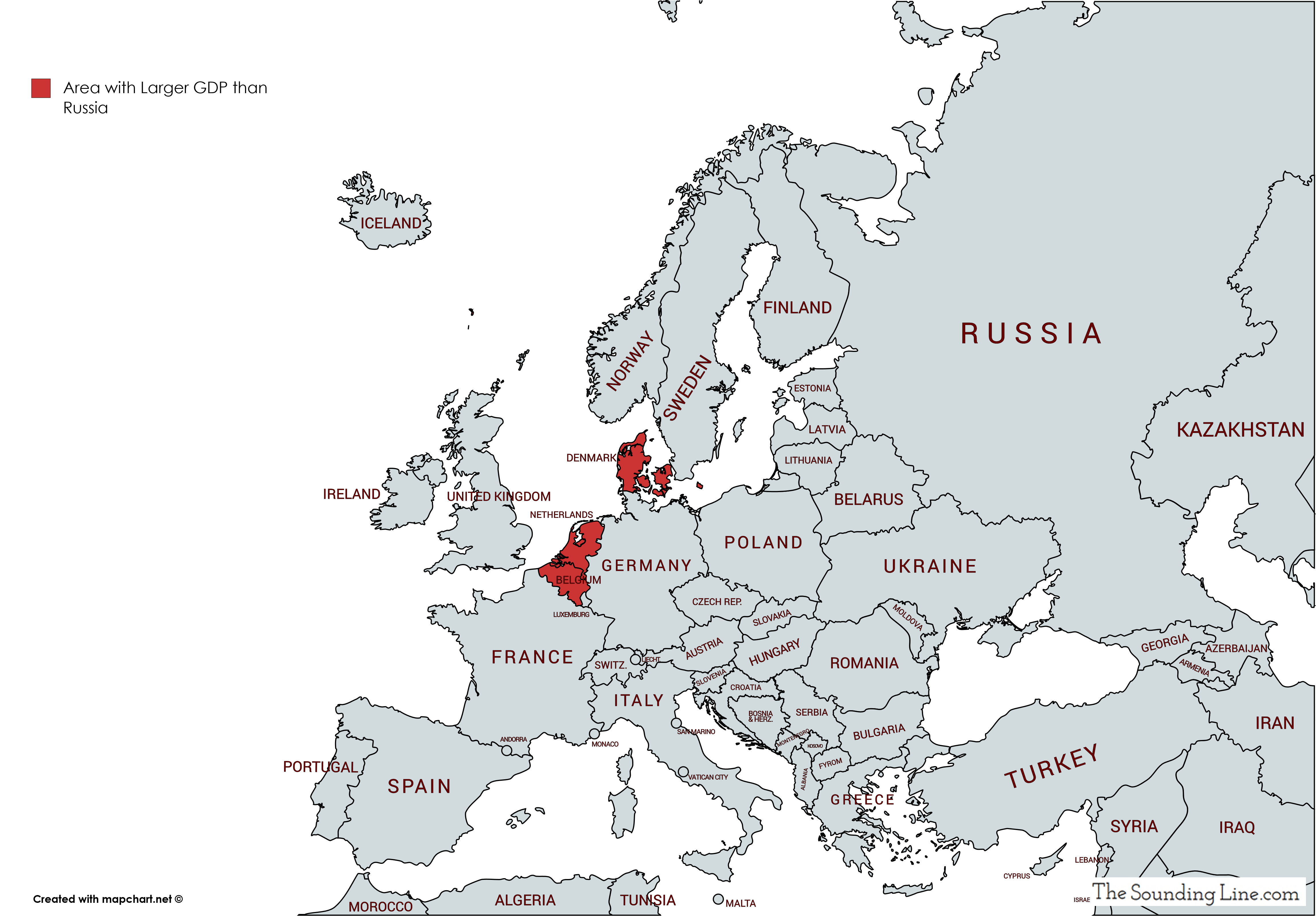 Russia's 2018 GDP is estimated at $1.7 trillion, slightly less than the combined GDP's of Belgium ($562 billion), the Netherlands ($945 billion), and Denmark ($369 billion). By comparison Russia's population (144 million) is over four times larger than the combined populations of Belgium, the Netherlands, and Denmark (34 million).
While Russia's military is one of the largest in the world, it's economy is not. It is the fifth largest in Europe (after Germany, the UK, France, and Italy) and the 11th largest in the World.
P.S. If you would like to be updated via email when we post a new article, please click here. It's free and we won't send any promotional materials.