Submitted by Taps Coogan on the 7th of May 2018 to The Sounding Line.
The following map, from HowMuch.net, shows the salary paid to the Governor of every state in the US. Ranging from a high of $187,818 for Pennsylvania's Tom Wolf (D) to a low of $70,000 for Maine's Paul LePage, governor's salaries vary by a surprisingly wide margin.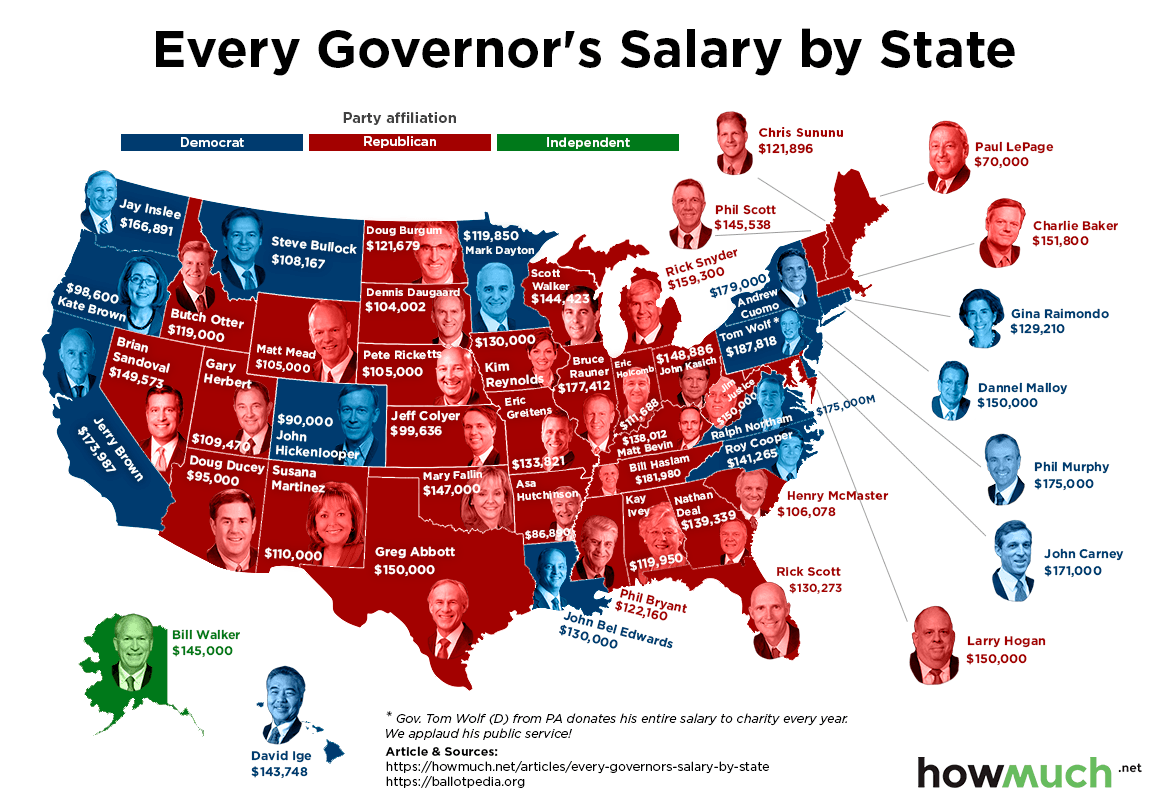 There does not appear to be a huge partisan divide in pay, though the average salaries of governors in states currently led by a Democrat are somewhat higher. As HowMuch.net notes:
"The average Democratic governor's salary is $146,221 compared to $128,327 on the Republican side. As a matter of fact, 7 out of the 10 highest paid governors are Democrats, even though there are just 16 Democratic governors in the country compared to 33 Republicans."
P.S. If you would like to be updated via email when we post a new article, please click here. It's free and we won't send any promotional materials.