Submitted by Taps Coogan on the 19th of June 2018 to The Sounding Line.
The following map, from Reddit user Yamamba78, shows the top export destination for every state in the Union.
As can be seen in the map, Canada is the largest export destination for 32 states. Canada is the largest single export market for the US and purchased $341.2 billion worth of American goods and services in 2017. While the US maintains a trade deficit in goods with Canada, when exports of services are included in the calculation, the US frequently achieves a positive balance of trade with Canada. After Canada, Mexico is the second largest buyer of American goods and is the top export destination for six US states. Unlike Canada, the US runs a large and widening trade deficit with Mexico, whether services are included or not. China is the third largest export destination for US goods and the top export destination for five US states.
As we have noted in several articles here at The Sounding Line, the US trade deficit with China is the biggest between any two countries in the world. In fact, the trade deficit is so large that if the US balanced its trade with every other country in the world except China, it would still have the largest trade deficit in the world.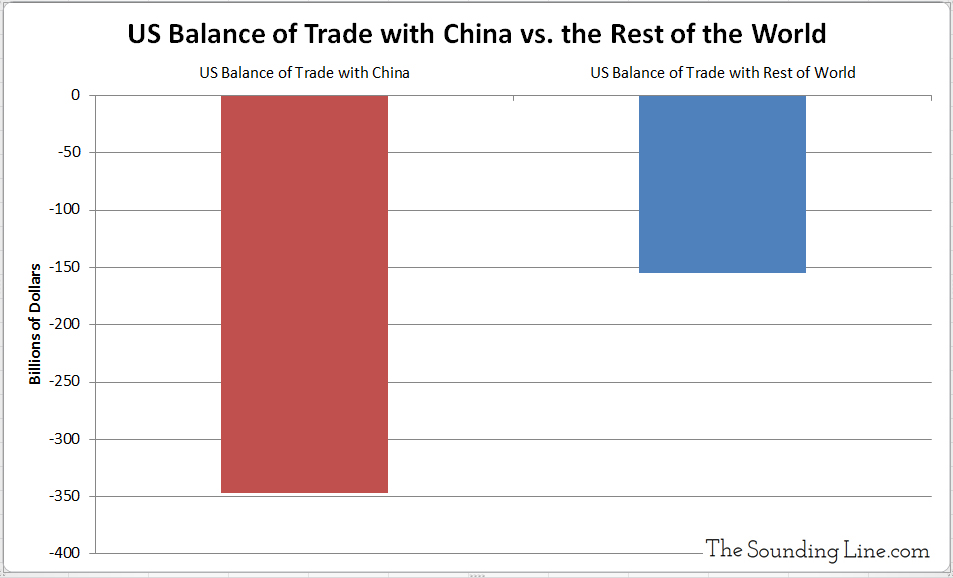 Despite increasing trade tensions, the US trading relationship with Canada is closely balanced. Despite being a country of only 37 million people and a GDP of $1.54 trillion per year, Canada imports twice as much US goods and services as China, a country of over 1.4 billion people and a GDP of $11.2 trillion per year.
While both the US and Canada maintain low overall trade barriers and tariffs, Chinese import tariffs are over twice as high as in the US and that doesn't account for the numerous non-tariff trade barriers in China and their rampant theft of intellectual property.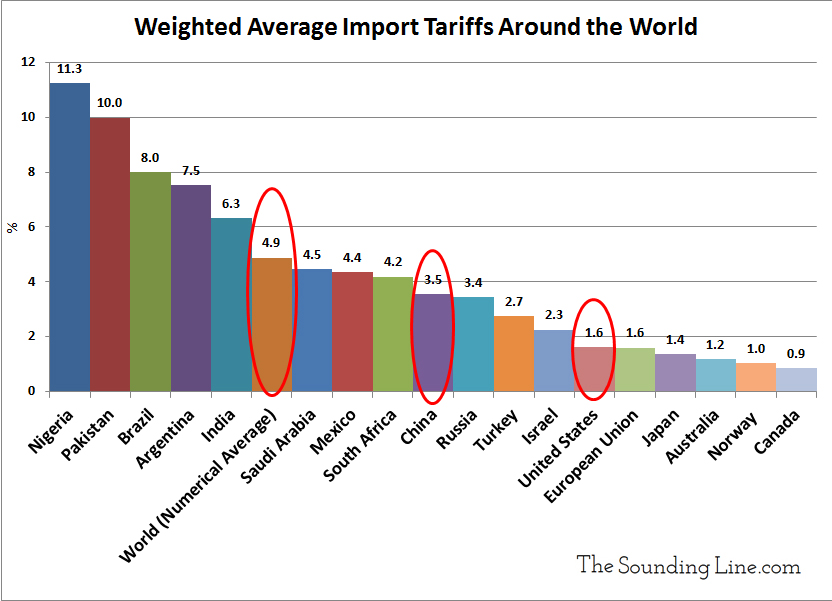 If the US wants to reduce its trade deficits, the focus should be squarely on China.
P.S. If you would like to be updated via email when we post a new article, please click here. It's free and we won't send any promotional materials