Submitted by Taps Coogan on the 31st of May 2018 to The Sounding Line.
Enjoy The Sounding Line? Click here to subscribe for free.
With a nominal GDP of over $19.4 trillion in 2017, the US has by far the largest economy in the world. In order to illustrate just how large the US economy is relative to other countries, the following map, from the American Enterprise Institute. looks at each individual US state's GDP (nominal GDP in 2017) and reveals which foreign country has an overall economy of similar size.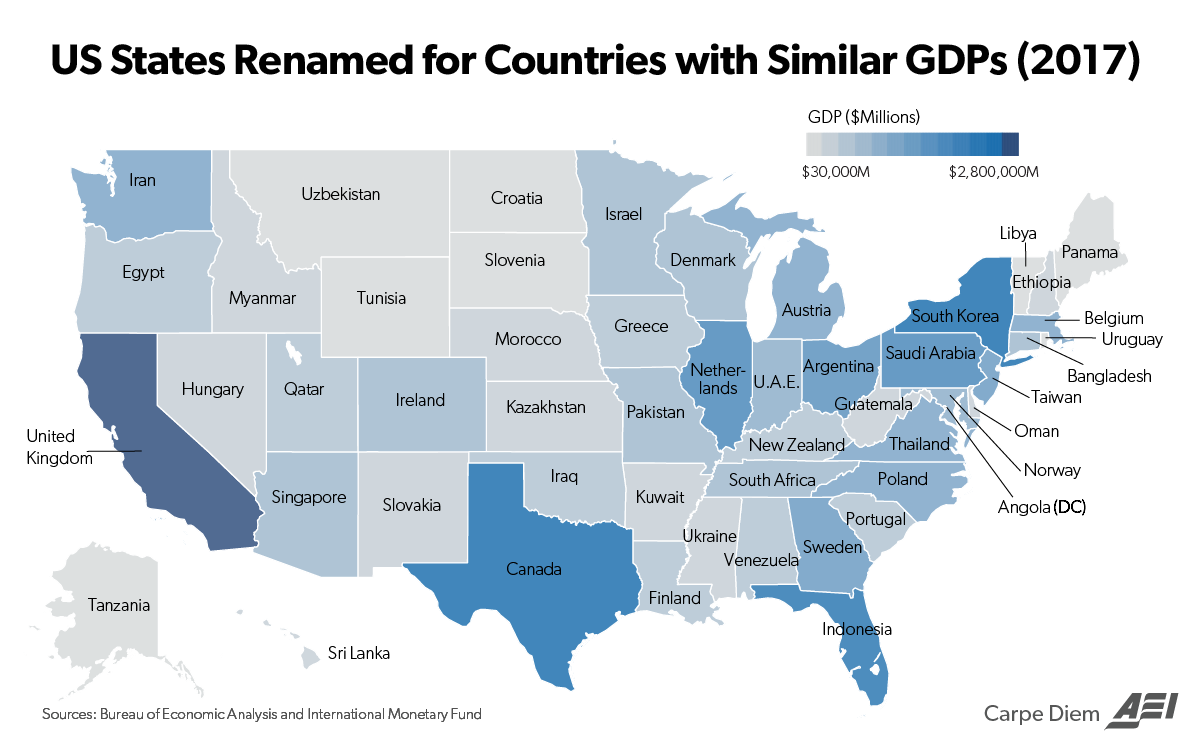 Here is the detailed breakdown of each US state and corresponding foreign country's GDP:
It is easy to forget just how large the US economy is relative to its allies and competitors. If one counts the EU as one economy, its combined GDP is $14.5 trillion (excluding the UK), 25% smaller than the US economy. China's economy was estimated to be $12.8 trillion in 2017, 34% smaller than the US economy, and China's official GDP number are considered to be significantly inflated. The economy of alleged US nemesis Russia is less than 9% as large as the US economy and hasn't grown consistently in years.
P.S. If you would like to be updated via email when we post a new article, please click here. It's free and we won't send any promotional materials.