Submitted by Taps Coogan on the 6th of October 2018 to The Sounding Line.
In 1913, the British Empire was the largest and most populous civilization on Earth, even surpassing the population of the 'Empire of China.' The following map, from "The Commonwealth of Nations" illustrates that point by showing the relative populations of the world's nations in 1913. The author, Lionel George Curtis, notes:
"The people of China are one race inhabiting one country… In the British Empire, on the other hand, are comprised people of every gradation in the human scale… The disruption of China would seriously affect the rest of the world but the collapse of the British Empire would be followed by results incalculably greater, and it is no exaggeration to say that it would convulse the whole fabric of human society."
One hundred years later, and the collapse of the British Empire passed with modest impact beyond its borders while China has risen to dwarf the British economy and population. How the times have changed.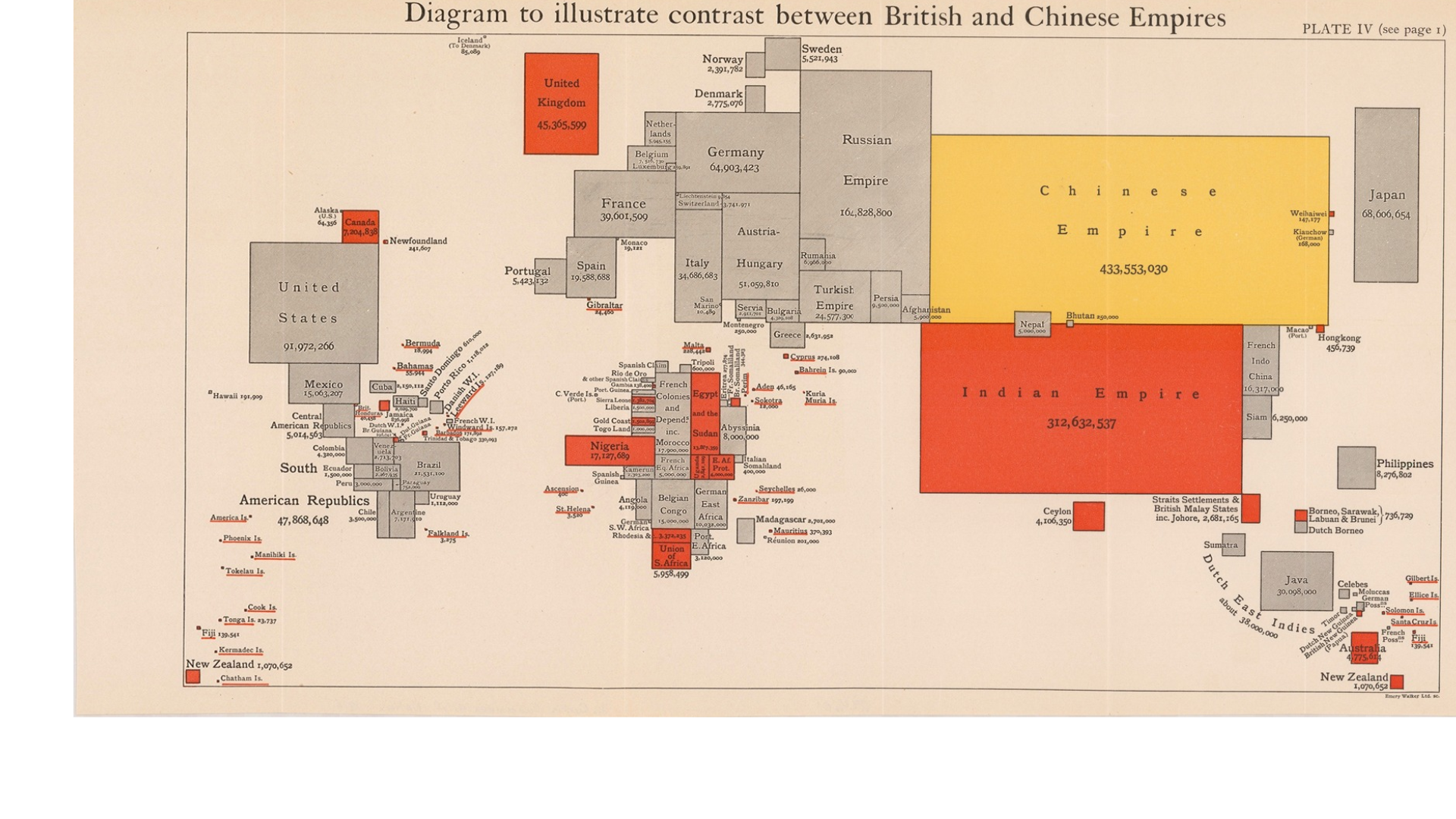 To see a modern day version of the world's population map, read this.
If you would like to be updated via email when we post a new article, please click here. It's free and we won't send any spam.